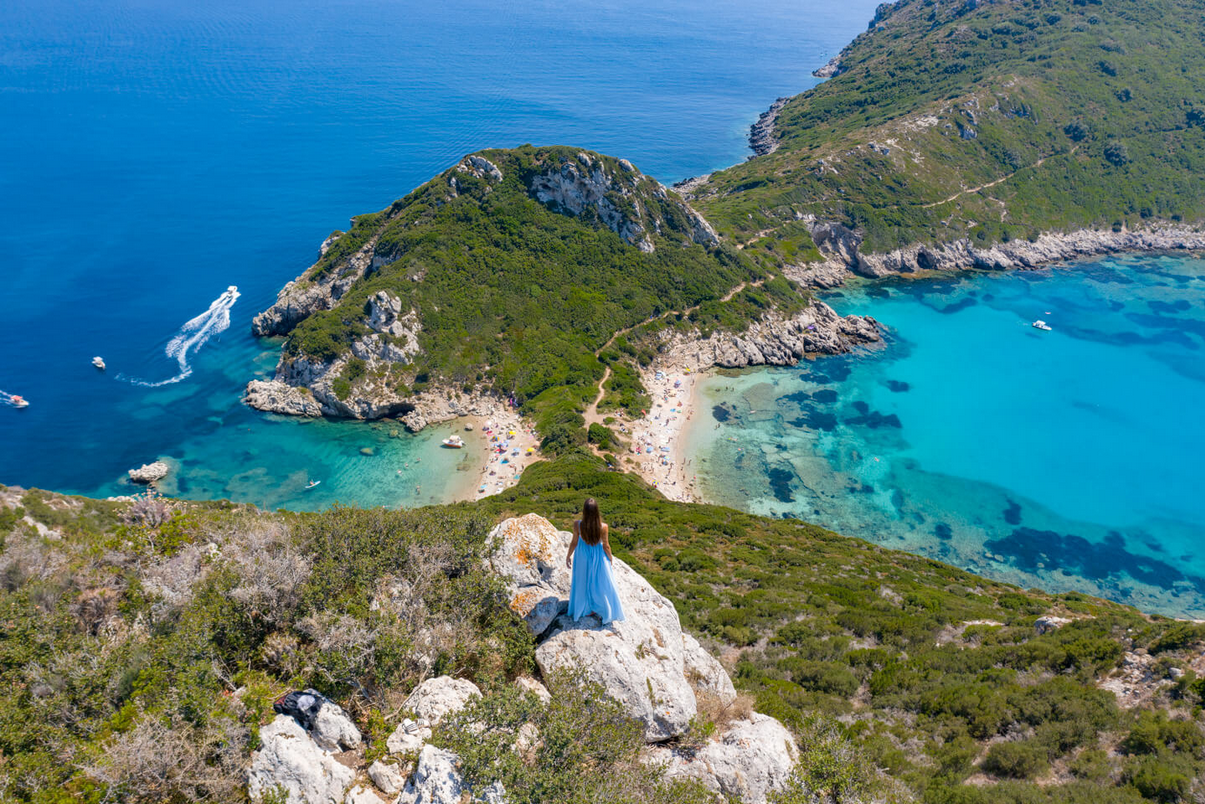 If you are planning to visit the island of Corfu in Greece, you may have heard of Paxos. You may have also wondered: "Is Paxos part of Corfu?" The answer is no, Paxos is not part of Corfu, but a separate island with its own history, culture, and identity.
Read more about: History of Paxos
Close together
On the other hand, Paxos and Corfu are intimately related because of their proximity and their the way they depend on each other. Paxos lies some 15 km from the southern tip of Corfu, and at about the same distance from the town of Parga on the mainland. Paxos is connected by ferry lines from Igoumenitsa and Corfu with Gaios, the main port and capital of Paxos.
Paxos and Corfu also share a common history and a close relationship. They were both part of the Venetian Republic for four centuries, then under British, French, and Russian rule, before joining Greece in 1864. They also have similar landscapes, climates, architectures, cuisines, and languages.
A separate, peaceful island
However, these similarities do not mean that Paxos is part of Corfu. In fact, Paxos is a separate island with its own characteristics and charm. Paxos is much smaller than Corfu, with an area of 76 square kilometres (29 square miles) and a population of 2,300 people.
It is also much quieter and less crowded than Corfu, which attracts millions of tourists every year. Paxos has a more laid-back and relaxed atmosphere, with plenty of space and privacy for visitors to enjoy. Paxos also has some unique attractions and experiences that Corfu does not have, such as the blue caves of Paxos or the sandy beaches of sister island Antipaxos.
Read more About : What is Paxos good for?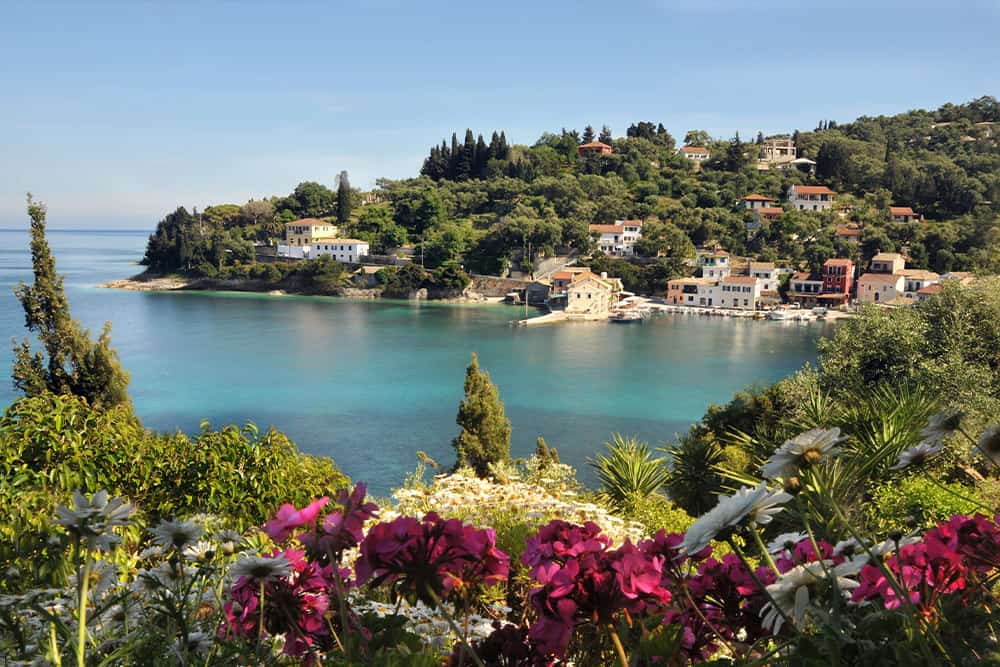 So how can you get to and from Paxos and Corfu? The main way to travel between the two islands is by taking the Flying Dolphin hydrofoil from Corfu. The hydrofoil takes around one hour and costs approximately € 24 per person. There are also ferry companies that connect Paxos with Igoumenitsa on the mainland, which is closer to Paxos than Corfu. The ferry takes an hour and a half and costs € 11 per person. You can also take a seaplane from either Corfu or Igoumenitsa to Gaios, which takes around 20 minutes and costs around €50 per person.
The locals of Paxos often use these services to travel to Corfu or the mainland for shopping, business, or medical reasons. They also get discounts on some of the ferry tickets if they show their ID cards.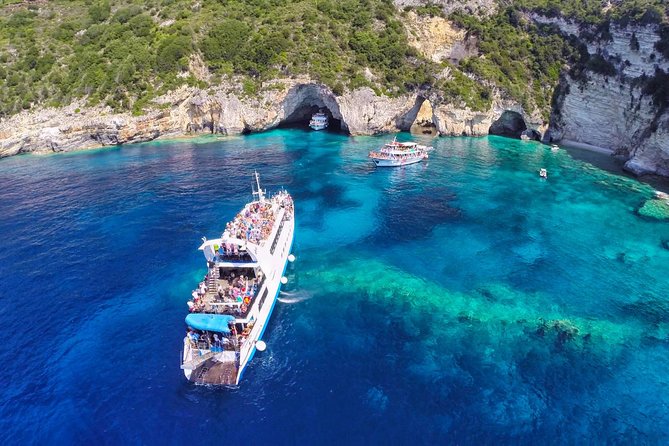 Once you are on Paxos, you have many options to get around the islands. You can rent a car, a scooter, a bike, or a boat from various providers on the islands. You can also use public transportation such as buses or taxis to reach different destinations. You can easily explore the whole island by any means of transportation, as it is very small and has good roads.
Read more our blog : Car hire in Paxos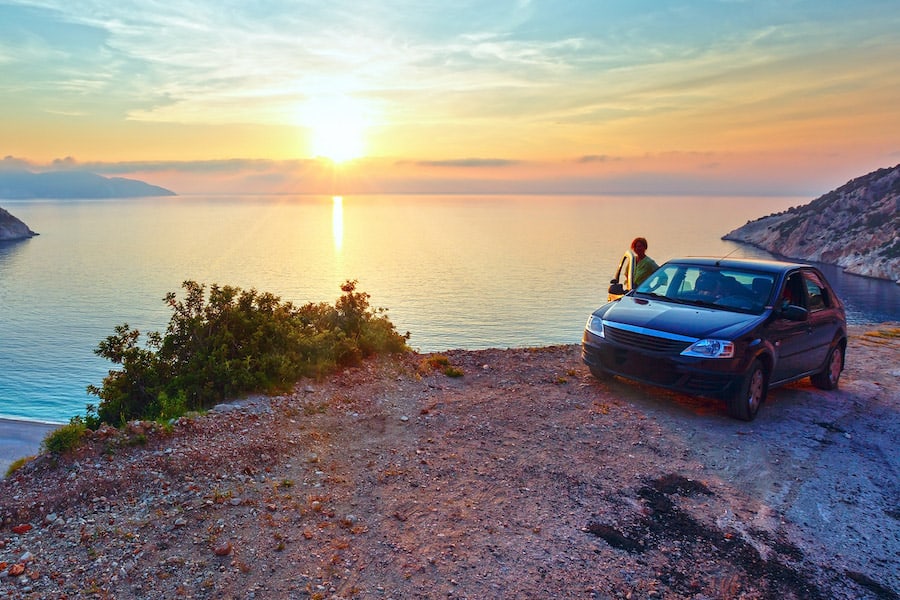 Unique attractions of Paxos
Both Paxos and Corfu have many things to offer for visitors of all ages and interests. You can enjoy the beautiful beaches, caves, villages, museums, festivals, water sports, hiking, biking, and more on both islands. However, there are some unique attractions and experiences that cannot be found on Corfu, such as:
The blue caves of Paxos
These are natural formations that are created by the erosion of the limestone cliffs by the sea. They have stunning colors and shapes that reflect the sunlight. You can visit them by boat from Gaios or Lakka.
The sandy beaches of Antipaxos
Antipaxos is a small island near Paxos that is famous for its sandy beaches and turquoise water. You can reach it by boat from Gaios or Lakka in 15 minutes. You can relax on Voutoumi or Vrika beach or explore the vineyards and olive groves on the island.
If you want to combine a visit to Corfu with a visit to Paxos, you can choose between various tours or excursions that are available from one island to another, such as boat trips or day trips. You can find many options and prices on the internet or on the islands. At Glyfada Beach Villas and Restaurant we can help you book one of these trips.
So, is Paxos part of Corfu?
The answer is no, Paxos is not part of Corfu, but a separate island with its own history, culture, and identity. However, Paxos and Corfu are both wonderful islands that have a lot to offer for a holiday. You should visit both of them and enjoy their beauty and charm. And if you are looking for a place to stay on Paxos, why not stay at Glyfada Beach Villas and Restaurant? Our private and serene villas are located near two of the most beautiful beaches on Paxos and offer excellent facilities and services for guests.