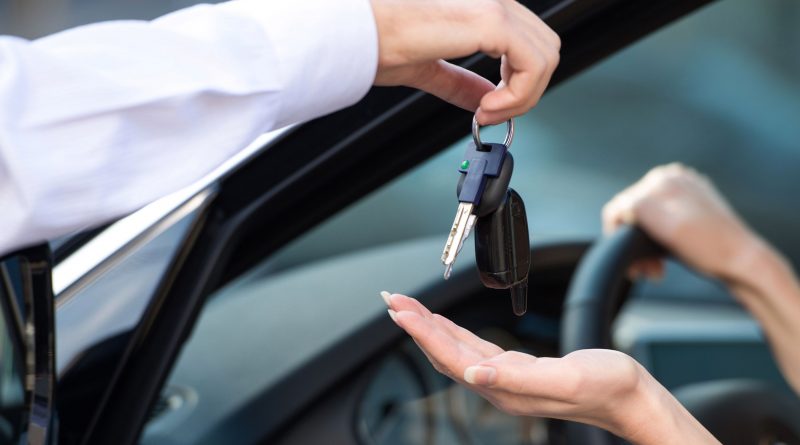 Paxos is a relatively small, Greek island. With a length of 10.5 by 3.5 kilometers (7 by 3 miles), it has a very manageable size, which adds to its charm. It's easy to get around, and that's why car hire on Paxos is a popular option for visitors like yourself.
Strictly, you don't need a car on Paxos. You can get anywhere on foot, and there are some great watering holes along the way. But in the hot summer months, the air-con comfort of a car becomes almost a necessity. And for your weekly grocery, that car boot really comes in handy. Having your own wheels gives you the freedom to drive anywhere on a whim, without depending on someone else's schedule. And freedom is what you celebrate during your holidays, right?
So if you opt against the bus, a taxi, or a moped, be sure to read until the end. This article by Paxos locals points you in the right direction for your rental car, and helps you get around on this island in the Ionian Sea. So let's get started, shall we?
Car Rental Companies on Paxos

There are car hire companies in various towns of Paxos. With rates that are relatively low, getting a rental car is a tempting option for many visitors. You can go straight to one of these car hire agencies, but you don't need to since a lot of businesses have agreements in place with car rental shops. For example, hotels or holiday villas will help you make a reservation and the car will be taken right to where you're staying.
Lakka is situated in the north of the island. This charming village is famous for its picturesque natural bay that is frequented by yachts. The waterfront terraces are very inviting and are popular with visitors. In among the restaurants and holiday apartments are a few car hire agencies. Of these, Routsis Rent A Car is the most established.
If you're staying at –or close to– Hotel Bastas, you can hire a car from them. As with other car hire companies, we advise you to book early, especially if you're visiting in the summer months.
Loggos Car Rentals is the only hire car provider in Loggos. They can be found in the pedestrian street behind the port road. A blue sign above the door indicates where their office is, although you can book your rental car with a simple phone call. With various models to choose between, this company is a favourite for guests in nearby hotels, villas, and holiday parks. Online reviews thank the business for its friendly service and for bringing the cars to the port of Gaios, the island's main arrival point.
In the island's capital of Gaios you can find a number of car rental agencies. Alfa Car Hire Paxos is one of the more trusted companies on the island, with plenty of rave reviews online. This car rental business offers anything from the tiny A class to the biggest of SUVs.
Paxos is a relatively small island. Driving from Mongonissi in the south to Lakka in the north takes no more than half an hour. The roads on Paxos are generally in good shape and roadworks are mostly carried out before the summer season. One thing to be mindful of are the blind bends. You will want to go into these slowly to give you time to react in case it's necessary.
The standard of driving is also relatively good. Whereas on bigger islands like Crete you might be pushed into the road shoulder by impatient drivers who want to overtake, none of that takes place on Paxos. If anything, you need to watch out for distracted tourists who might suddenly step on the brakes to take a turn or snap a photo.
On an island as small as Paxos it is still possible to get lost. Having satellite navigation (sat nav) will really help you here. If your phone is on data roaming, you can use Google Maps or Waze to get around. However, some mobile phone carriers have a signal that is hit-and-miss, so be sure to ask your car hire company for an actual physical map of Paxos.
With plenty of space to build and expand, you would say that parking on Paxos should be easy. But the truth is that parking can be challenging, especially in the summer season. Rental cars appear at beaches, clog the narrow streets, and can sometimes be found at inconvenient places, slowing down traffic in the process.
The towns were not designed with car parking in mind, so you may have to search for a suitable parking spot. But on the scale of annoyances, this is nothing to worry about. Remember, you're on holidays and there's no hurry.