Inspiring Places for Painters in Paxos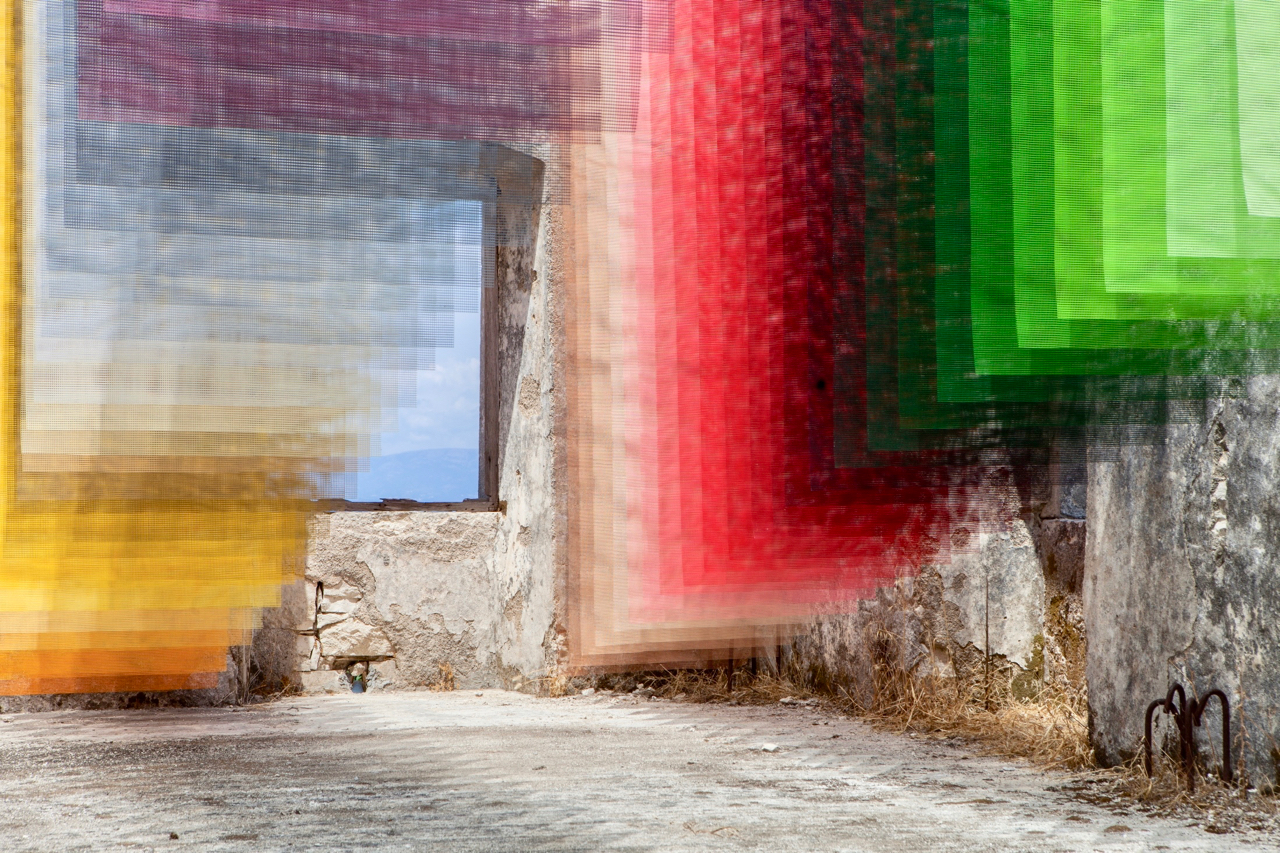 Painters have a vivid imagination. But despite that, they are still highly visual persons, who thrive in a world of contrast. New impressions are therefore not only desirable, but actually necessary. It's no wonder that the most successful painters in history had travelled extensively. Think of Van Gogh's time in France or Paul Gauguin's escape to Tahiti. As we will discover in this article, the Greek island of Paxos is also notable for it's attraction to painters.
Paxos is a small island in the Ionian sea, west of the Greek mainland. It has no airport and can only be reached by ferry, either from the mainland or from neighbouring Corfu. This very fact makes it stand out from other, more touristy islands in Greece. Yes, tourists do visit Paxos, but they have to make an effort to actually get there. It doesn't draw the typical sun, sea, and booze crowds, but instead attracts people who are looking for authenticity, privacy, peace, quiet, and inspiration.
Speaking of inspiration, Paxos has a lot to offer. With a history steeped in colonialism and piracy, Paxos has been influenced by several cultures and languages. Remnants of these periods can be found all around the island. Add to this the omni-present olive groves, the quaint little ports, and the spectacular bays with waters in all hues of green and blue, and the recipe for a painter's retreat is complete.
Artists that have painted Paxos
The brilliant clear light, friendly climate, the verdant landscape, the delicious Greek cuisine: all these elements and many more stimulate the senses. And such a sensorial experience makes painters want to whip out their pencils, set up their easel, and immerse themselves in their favourite activity.
You wouldn't be the first painter to do so. Athens-born Vasilis Romanos is a self-taught painter who, after working in the Greek Marine, settled on Paxos in 1995. He has experimented with different styles and lately paints in the cubist tradition. His work is inspired by the island life and is exhibited every August by the municipality of Gaios.
Up until recently, Pythias Gallery in Gaios was the commercial outlet of Fiona Gillies, who has now moved back to her native Scotland. She created not only paintings and postcards of her paintings, but also macramé hangers, mixed media art, and jewellery.
Additionally, many painting courses and painting holidays have been –and are being– organized on Paxos. So whether you're coming alone or as part of a painter's group, rest assured that this island is a painter's paradise.
4 inspiring places for painters
Paxos is a feast and a symphony to the senses. It doesn't have the tourist trappings of many other Greek islands, and that's what makes it so attractive. It's landscapes and seascapes lend themselves for many a painting session. So do the villages with their shady streets and stylish building façades. The following four places prove very inspiring to painters of every level and style.
In the north of Paxos is Lakka. This fishing village is by a natural harbour that is enclosed by green hills. It is a perfect anchoring point for yachties. The bay is perfect for swimming or snorkeling. Beach bars and tavernas allow you to enjoy the views while having a drink or a traditional Greek meal. The narrow little streets are full of shops and art galleries, and make an interesting scene for one of your paintings.
Whereas the east coast of Paxos consists of one little cove after the other, the west coast is rougher, with limestone cliffs and underwater caves. At Erimitis, you have fantastic views of these cliffs. In fact, part of these rocks collapsed in a storm in 2007 and formed a beach that can now be visited. From nearby the Erimitis Restaurant, you have great views of these cliffs and the beach. Sunsets here are worth every brushstroke.
Tiny Antipaxos is Paxos' sister island. It's only a 15-minute boat ride away and it will dazzle you with its spectacular colours. The sandy beaches are as white as in the Caribbean, and the waters of aquamarine and turquoise seem almost unreal. Popular with Instagrammers, these beaches beg to be painted.
The Island Paxos is blessed with rolling hills that are covered in olive groves. Many of these trees are hundreds of years old, and it seems like every tree tells a unique story. Spend the day painting these gente giants, but don't forget to taste some of their olive oil yourself. Buy a local bottle and some bread for a lovely, Mediterranean classic, or sit down at any of the tavernas, and you'll be sure to taste the island's most famous product.