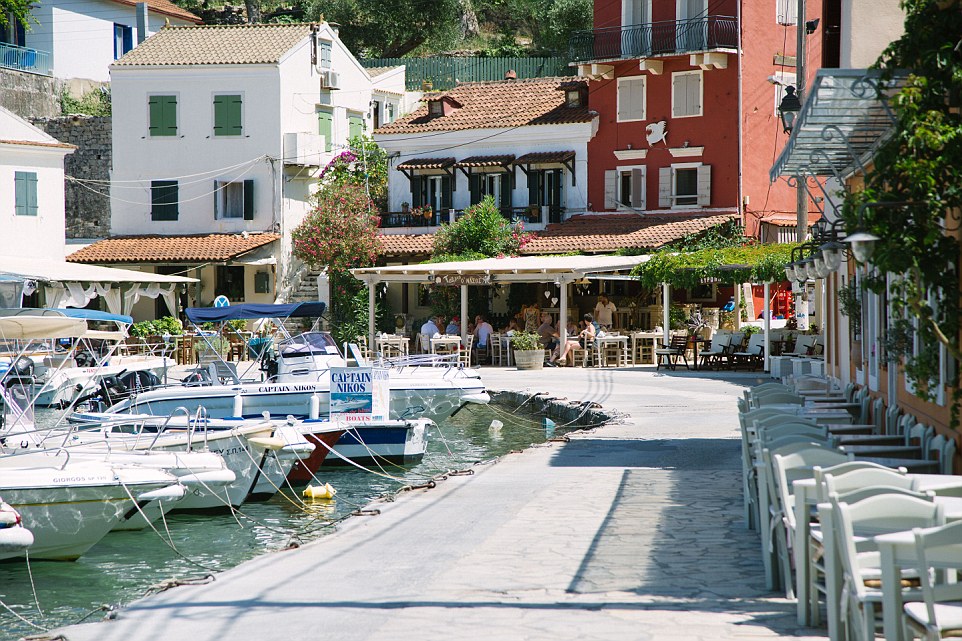 Loggos is a fisherman's village with a great atmosphere. This is where locals, yachties, and visitors mingle. Enjoy the town's two beaches, stroll along its pedestrian streets and alleys, and enjoy the local shops before sitting down at one of the restaurants. Loggos is easy to reach and navigate, and you will immediately feel at home here.
Loggos is a little town with a population of only about 100. If we count the whole municipal district, the population grows to about 350. This is still a low number, and is reflected in the town's size. However, thanks to its ties with the tourism industry, the town looks bigger than its population might suggest. Many of its buildings have been turned into shops or restaurants, rather than being local residences.
According to some reviews, Greece's best bakery and cafe can be found right here in Loggos. Martha's Bakery is famous for its almond cookies and the love with which they prepare their (Italian-style) coffee.
Roxi Bar is a real institution in Loggos. Although you're welcome all day in this bar and restaurant, it is at night when it's the place to be in town. This is when a local DJ might play mellow tunes, there's karaoke or even live music, while the cocktails flow abundantly.
Set back a little from the port area is arguably the best restaurant in town: 4 Seasons Restaurant. It opens at 5 PM and offers a pleasant terrace and a family-friendly menu. With local dishes, pizzas, and Greek wines to choose from, this is your basis for an unforgettable evening on Paxos.
Need to do some groceries? Mastoras Market is the local supermarket. It has fresh fruits and vegetables, apart from a selection of packaged and bottled provisions. Also in town is a bohemian style clothing shop called Penny Lane.
The main beach of Loggos is called Paralia Loggos, literally translated Loggos Beach. This town beach is about 70 metres long and consists of small pebbles. It is shallow so safe for children and the elderly. Some small boats are moored here, too. There are no sunbeds or umbrellas, but it does have the advantage of the many taverns in town, some of them right behind Loggos Beach.
South past the little harbour and just around the bend is another beach, called Levrecchio or Leverechio. Likewise, this beach is pebbly, and has a length of about 50 metres. It has a little parking area and a beach bar, making it a great place for the whole family: parents in the beach bar, kids in the water.
Loggos, sometimes spelled Longos, is in the northern part of Paxos. By road, it is about 4 kilometres from Lakka and approximately 7 kilometres from Gaios. When staying at Glyfada Beach Villas & Restaurant, you can leave your rental car at our car park. It is a leisurely  15-minute walk to Loggos across the hills, past a church and through olive groves to get there.