Traveling solo to Paxos: a guide for adventurous souls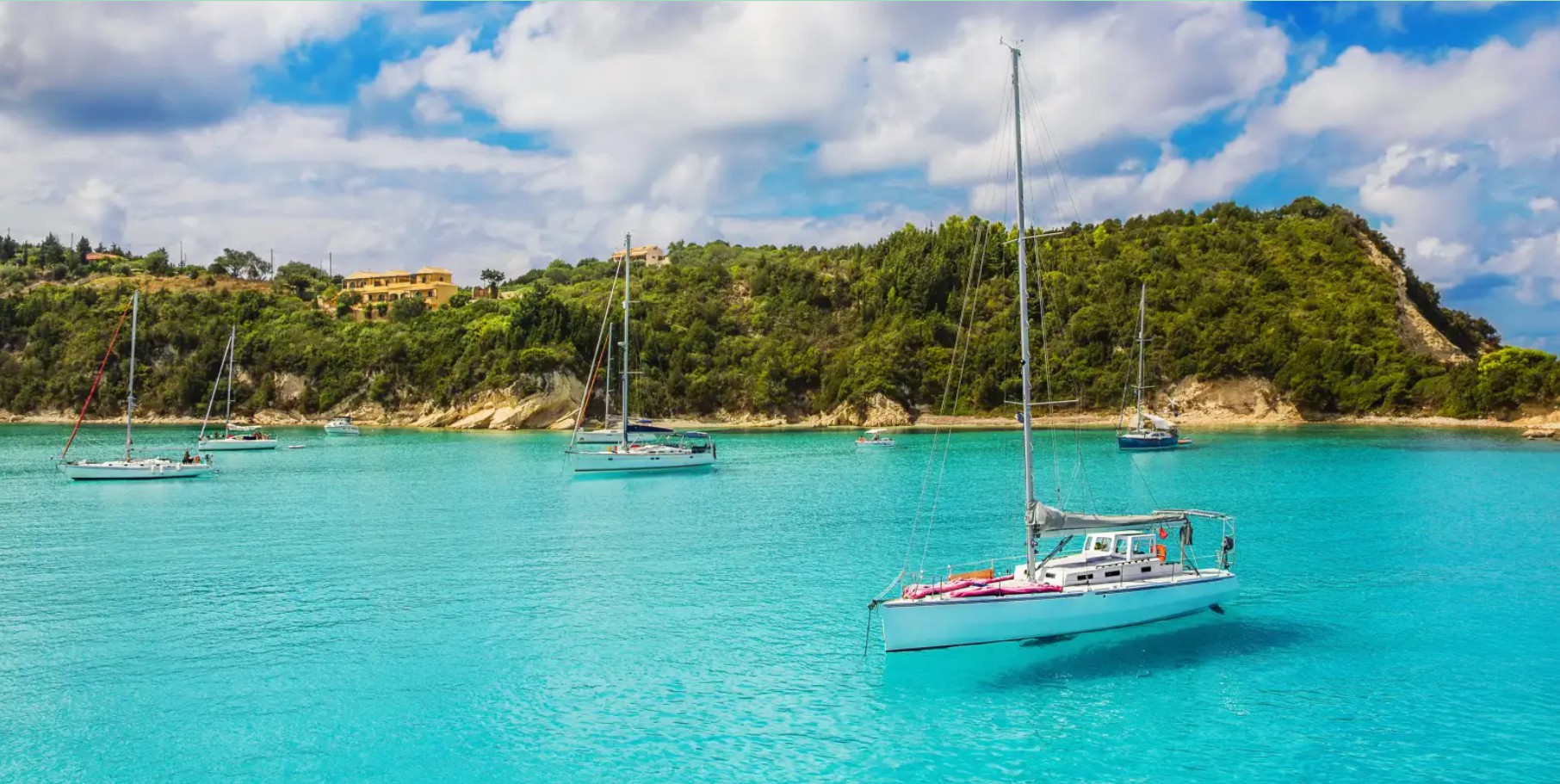 Travel equals freedom, even more so when you're by yourself. With nobody to change your plans, you're free to do as you please, allowing you to experience a destination exactly the way you want. So if traveling solo to Paxos has crossed your mind, we wholeheartedly recommend you to do so. Our little island is fun, safe, beautiful, and guarantees you an unforgettable experience.
Why choose Paxos as a solo traveler?
Paxos is perfect for solo travelers who value peace, beauty, and simplicity. Partly thanks to its absence of an airport, Paxos has not been spoiled by mass tourism and holds on to its traditional character and charm. That is not to say that a tourism infrastructure is completely absent. However, most developments are small-scale and low-key.
One of the main pros of traveling solo to Paxos is the chance to interact with the locals. With a population of only 2,300, most islanders know each other and jump at the opportunity to meet new faces. From that friendly waiter at your favourite beachside taverna to the little old lady working the till at the mini market, everybody is friendly and happy to share their stories, traditions, and tips. You will feel like part of the community in no time.
Traveling solo to Paxos also sets you up for chance meetings with other travelers, be it solo adventurers like yourself, families, or groups. One trusted way of making new friends is by joining group tours, activities, or events organized by local agencies or operators. You can also mingle with other guests at your accommodation or at the cozy cafes and taverns on the island.
Paxos has something for everyone, whether you are into history, culture, nature, or adventure. Here are some of the best things to do and see on the island as a solo traveler:
Explore the main villages of Gaios, Lakka, and Loggos
Each of these port towns has its own charm and personality. Gaios is the capital and the largest town on the island, with Venetian architecture, colorful houses, and a lively waterfront. Lakka is a small fishing village by a beautiful bay, and is packed with mouthwatering restaurants and interesting galleries. Loggos is a quaint town with traditional stone houses, narrow alleys, and a peaceful atmosphere.
Visit the stunning beaches and coves
The island is blessed with beautiful beaches, each with crystal clear, refreshing water. Some of the popular ones are Monodendri, Levrechio, Kipiadi, Marmari, Kloni Gouli, and Harami. Their cute beach bars, with lovely traditional dishes and ice-cold frappés, undoubtedly add to their charm. But you can also find some secluded spots where you can relax or read a good book all by yourself.
Hike or bike along the olive groves and cliffs
Paxos has many trails that lead you through olive groves, past cliffs, and through tiny villages. You can rent a bike or join a guided tour to discover some of these hidden gems. Some of the highlights include the cliffs at Eremitis, the Tripitos rock arch, and the Agios Ioannis monastery.
Take a boat trip to Antipaxos or the Blue Caves
Antipaxos, as its name indicates, is the sister island of Paxos. It is famous for its sandy beaches and turquiose waters that will make you feel like you're in the Caribbean. You can take a daily excursion or rent a boat to explore Antipaxos at your own pace. While you're at it, make sure you include the Blue Caves. These are a natural rock formation on the west coast of Paxos. By the way, you can also visit them by kayak!
Paxos does not have an airport, so the only way to reach the island is by ferry. There are two main options: taking a ferry from Corfu or from the mainland port of Igoumenitsa.
The ferry from Corfu is faster and more convenient, as Corfu has an international airport that connects with many European cities. You can take a taxi or a bus from the airport to Corfu's new port, and then its a one-hour trip by hydrofoil or a fast boat to Gaios, the main port of Paxos. The journey costs between 15 and 23 euros.
The ferry from Igoumenitsa is cheaper and more spacious, and it allows you to bring your vehicle. This port on the west coast of Greece can be reached by bus or car from other parts of the country. There are also bus connections from Athens to Igoumenitsa. This trip takes about 90 minutes and costs between 10 and 15 euros if you board as a pedestrian.
Traveling solo to Paxos is one of the best decisions you can make for your next vacation. Paxos is a beautiful and authentic island that offers plenty of attractions and activities for solo travelers. You will have the chance to explore its stunning nature, culture, and cuisine, as well as meet its friendly locals and other travelers.
If you are ready to embark on this adventure, book your accommodation at Glyfada Beach Villas & Restaurant, one of the best accommodation providers on Paxos. We offer comfortable villas with stunning views of the sea and the olive groves. We also have a restaurant that serves delicious Greek dishes made with fresh ingredients from our garden.
We are looking forward to welcoming you to our paradise and making your solo trip to Paxos unforgettable! Contact us today to book your villas in Paxos.