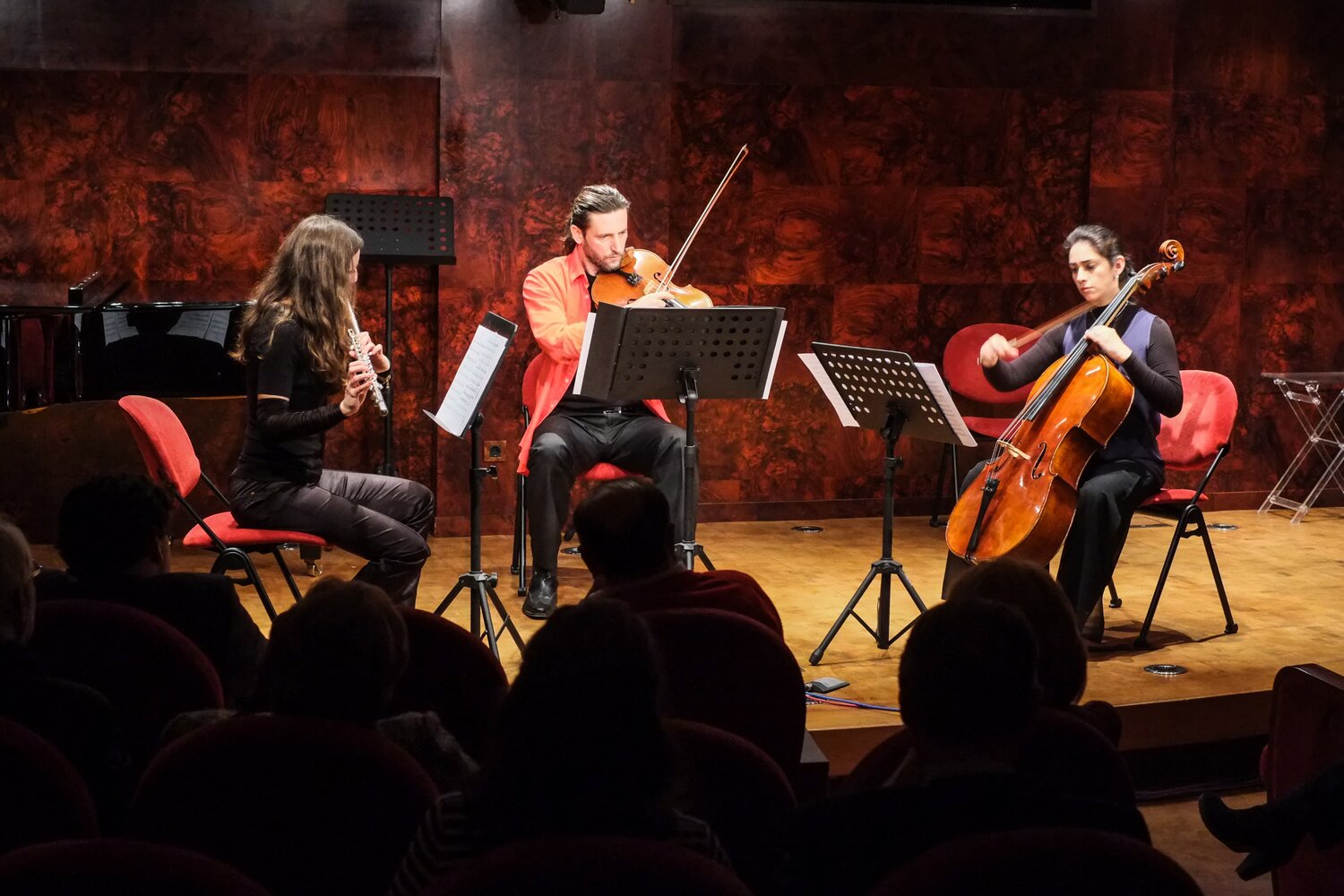 A small Greek island in the Ionian Sea, otherwise known for its tranquil bays and sleepy fishing villages, has spent decades building a reputation for classical music. Not because it has a spectacular theatre or a powerful symphonic orchestra, but because of a music festival that takes place here every year. A festival that has drawn thousands of professional musicians, music students, and classical music lovers since its inception in 1986. Welcome to the island of Paxos.
History of the Paxos Music Festival
Like many festivals, this one has humble beginnings, too. The Paxos Music Festival was first organised in the garden of British resident John Gough. There, under the olive trees, invited musicians from the Guildhall in London played to a select audience of local classical music lovers. Their performances were a success and were repeated in successive years, with the addition of other special guests.
The focus of this festival has always been on music students. With a myriad of workshops, the Paxos Music Festival is a unique opportunity for students to learn from professional musicians in the magical environment of a small, Greek island. This is where they bring theory into practice, and make valuable contacts in a highly competitive career field.
From gardens to public squares
The festival soon outgrew John Gough's garden and bigger venues, suitable for larger crowds, were found. It shifted to discos like Aloni and Phoenix, before settling down on the most recent venues. Thanks to local government support, this festival now takes place in public squares and buildings.
The centrally-located town of Loggos is the focal point of the festival. One of the venues here is the old customs house. This building, that has recently been renovated, stands proudly at the end of the pier, next to an institution of the insular nightlife: Roxi Bar. This venue is often used for exhibitions of Greek and foreign artists.
Then, there are two festival venues that all children, and indeed all adults, on the island know. One is the old school house in Loggos, which is used for classical and contemporary music concerts, but also for art exhibitions. Another populair venue for various activities of the Paxos Music Festival is the current school building in Loggos, and more specifically its school yard.
In Lakka in the north of Paxos, festival concerts are held at the old school. This building sits on the waterfront and has ample outdoor space with spectacular views of the natural bay.
While the festival has always been about classical music, the organisers haven't turned a blind eye to other art forms. Recognising the cross-polination that can take place when different artists are brought together, the festival has hosted disciplines such as literature, handicrafts, and visual arts. Additionally, there are cultural walks that allow visitors to learn about the history of this island.
What the festival has in store for its visitors is a lovely present to unpack, but we can be assured of one thing: the events and festivals takes place every summer in Paxos. In fact, the first activities usually take place in May, with the event wrapping up in October. By stretching the festival over multiple months, visitor flows are better managed. Because, after all, this is a small island with a limited supply of beds.
The future of Paxos Music Festival
Over the years, visitors and locals have embraced this festival. Paxos can no longer be imagined without this free-of-charge festival. Such is the love for the Paxos Music Festival, that local authorities have pledged their support and local business sponsor the event. While John Gough may rest in peace, others have taken over his role and keep growing the event calendar. After a two-year hiatus due to the Covid-19 pandemic, the organisers are back in full swing.
Where to stay during the Paxos Music Festival?
As mentioned, Paxos is a small island. With a length of about 12 kilometres and a width of 4 kilometres, it has limited space for guests. Fortunately, the tourist influx is modest thanks to the fact that Paxos can only be reached by sea. It takes a ferry from neighbouring Corfu or from the mainland to get to the island.
If you consider attending the Paxos Music Festival, you will see that there is a wide range of accommodation choices available. These are mostly within the private accommodation space, since hotels are few and far between. One such place is Glyfada Beach Villas & Restaurant, at a walking distance from the festival venues in Loggos. Set on 17 acres of private grounds and with direct access to two small beaches, this holiday park offers stone houses and luxury villas. With a tennis court, two swimming pools, and a beach restaurant, this is the perfect place to unwind between festival concerts.