Inspiring places for musicians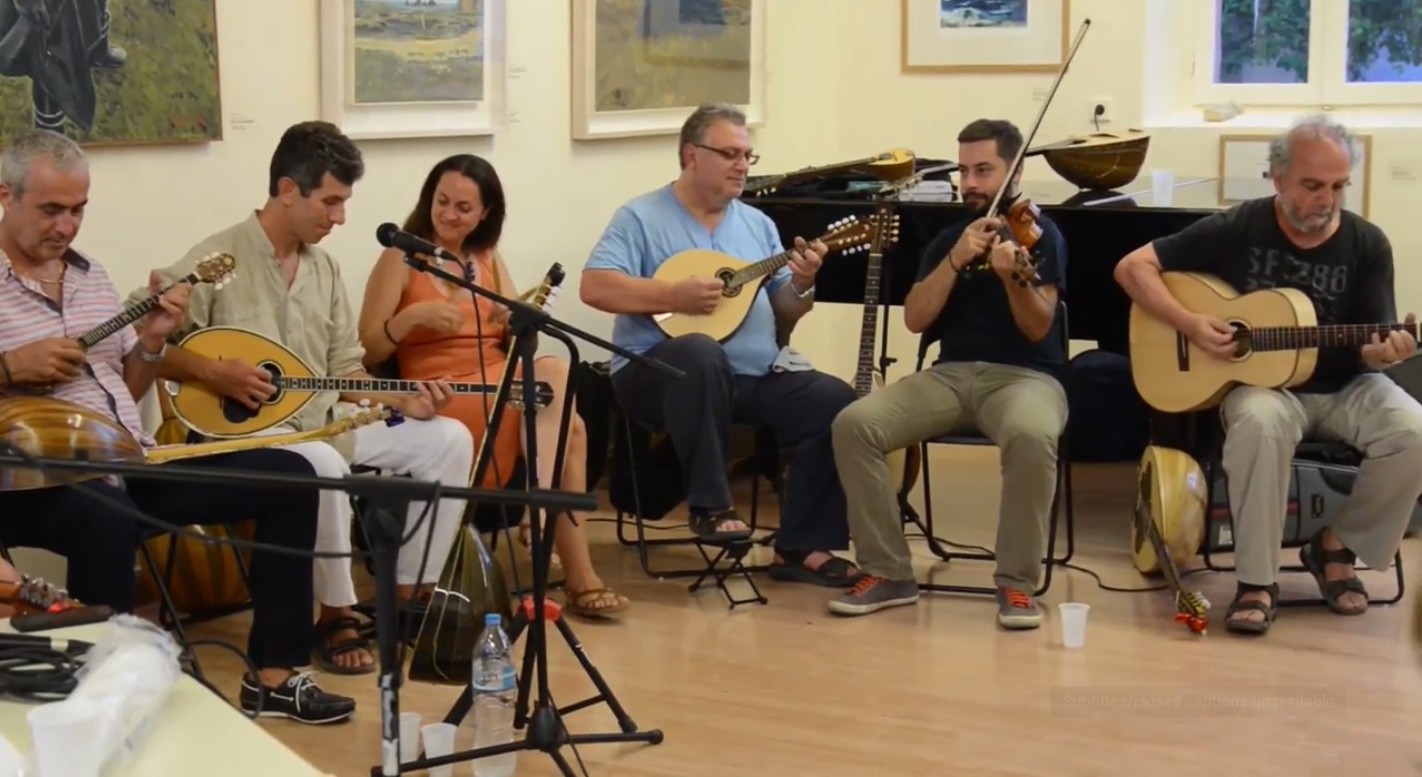 Musicians have a rich imagination – as do other artists. Despite their rich inner worlds, they are still influenced the things they hear, see, smell, feel, taste, and touch around themselves. And when that outside world becomes too predictable, it hampers their creative flow and musical output. However, there is a place they can go to get their groove back: the small Greek island of Paxos.
Paxos has always drawn artists
Art is intimately connected to emotions, whether they be dark and sinister or bright and pretty. Therefore, when artists choose to provoke certain feelings with their work, it helps if they immerse themselves in those emotions. And that can be a challenge when they are stuck in a workshop or a city apartment.
Escaping the daily rut helps artists open up to new energies. Being the sensitive persons they are, this can lead to fantastic pieces of art. Van Goghs time in France led to his most famous works. Ernest Hemingway travelled extensively, as reflected in his works. And Leonard Cohen penned many of his songs in his second home on the Greek island of Hydra. Travel is, by many artists, viewed as essential for those who want to create from experience.
As such, Paxos has attracted artists of all disciplines for longer than recorded history tells us. From the early sculptors of Athens to famous Hollywood actors, they all take inspiration from the dramatic cliffs, the endless olive groves, and the turquoise waters of Paxos.
In the mid-eighties, long-time resident John Gough invited Guildhall musicians to play in his backyard, under the olive trees that are so abundant on Paxos. This was a great success and the festival grew from an informal gathering into a months-long summer celebration of in classical music. Every summer, the visiting musicians rave about the island's inspiring landscapes, seascapes, culinary delights, and friendly locals.
5 inspiring places for musicians
Paxos is like a dream to many musicians. Inspiration is everywhere. But if we had to list only five of those magical spots, it would have to be the following ones.
Lakka is a fishing village by a spectacular natural bay. This deep bay is almost completely encircled by forested hills, making it a perfect anchorage point. Take a dip in the bay, stroll past the fishing boats and yachts, visit the local art galleries, and enjoy a seaview cocktail. Lakka has that special atmosphere and Greek music can be heard everywhere.
While Paxos' east coast is a succession of shallow bays, its west coast boasts high, limestone cliffs. At Erimitis, these cliffs collapsed in a storm in 2007, forming a beach that wasn't there previously. This is an inspiring spot to listen to the waves crash on the rocks, and to watch the sun go down. Combine your visit to this beach with dinner at nearby Erimitis Restaurant for an unforgettable afternoon.
Just sitting by the port in the morning sun, enjoying a drink, can be a fantastically inspiring experience. In the towns of Lakka, Loggos, and Gaios, you have the opportunity to watch the local fishermen return with their catch, to see the yachties prepare for their late-morning sailing trip, and to engage in some people-watching. Order a Greek coffee, that coarse hot drink that can't be drunk before the grounds settling on the bottom of your cup. It will give you an instant kick that make you want to grab a pen and jot some (musical) notes down.
Antipaxos is the sister island –or rather islet– of Paxos. It is only 15 minutes by water taxi but is a whole different world. There are hardly any cars and very few buildings on Antipaxos. Most are dedicated to the tourist industry, but don't fret: Antipaxos is still somewhat of a secret and attracts crowds mainly around midday. It does so because of the Caribbean-like and the white beaches that fringe this island. Some claim these are the most beautiful beaches in Europe.
When driving or hiking on Paxos, you are constantly surrounded by olive trees. The long, hot summers and mild, wet winters offer the perfect climate for the Koroneiki variety. This olive produces a highly stable oil with notes of hazelnut, green apple, and pepper. Most of the olive groves date back to the 18th century, which explains why many of the trees are so big and crooked. Here, it seems like each tree tells a story. They have been witness of the Venetian times, the British period, the World Wars, and the onset of modern-day tourism. How will these gentle giants reflect in your music?