Best Time to Travel to Paxos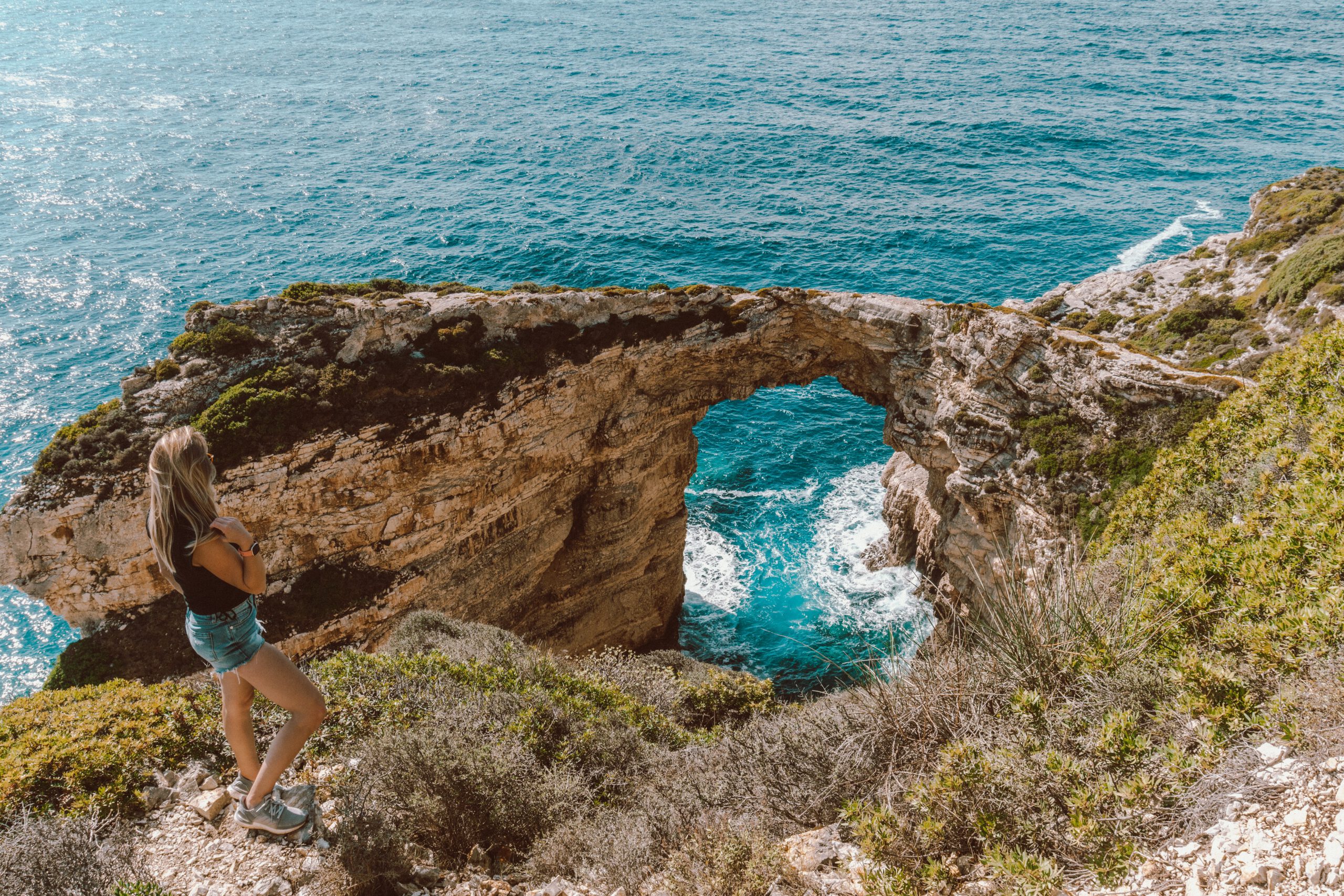 Welcome to your next holiday destination: a small Greek island in the Ionian Sea. This island and its sister island Antipaxos beckon you with white beaches, turquoise waters, and beachside tavernas where life is the way it should be. But before you rush and book your trip, let's see when is the best time to travel to Paxos.
Why you should visit Paxos?
Paxos is a well-kept secret, thanks to its relative isolation. There is no bridge from the mainland or airport, so the only way to get to Paxos is by ferry. This fact keeps visitor number down, ensuring a more authentic experience than on nearby islands like Corfu.
But let me be clear: this is no bragging contest between islands. Each destination has unique attractions that make it more or less appealing to visitors. But for those who are looking for a low-key island with lots of privacy, a green landscape, and quaint little villages, Paxos might just be perfect. This island offers a great balance of outdoor activities and peacefulness.
Every season is different
Just like any European country, Greece has four distinct seasons. For purposes of visiting and enjoying nature, Paxos is a great place to be for seven or eight months a year. Let's take a look at these seasons to see which is the best time to visit Paxos.
In winter, it will feel like you have Paxos all to yourself. Temperatures drop to just above freezing, while the rain and wind make you feel like curling up in front of a fireplace. This is not the time of year to bare it all on a remote beach. But if you are a writer, for example, Paxos is a fantastic destination for the end-of-the-world-feel that helps you focus on your book. Added to that, accommodation is heavily discounted due to the low demand.
In spring, the rains get rarer and the temperatures rise. The almond trees start to bloom, leaves appear, and the island turns even greener than it already was. From May onwards, you can enjoy the beaches again, but without the high season crowds. In fact, it is easy to have a beach all to yourself.
Paxos is a great family destination, so summers fill the island up with families. Yachtspeople love to visit too, as Paxos is right in the middle of the Ionian Sea route. Temperatures frequently push above 30 degrees, but the afternoon winds cool the island down. Life is good in the beach bars, where ice-cold beer and frappés are continuously served. Expect 11 hours of sunshine per day, so make sure to use sunscreen.
When the summer crowds disappear, the warm weather stays. Actually, temperatures dip slightly in September, with the mercury between a comfortable 25 and 30 degrees. Perfect beach weather, but no screaming kids. This is when the sea water is at its warmest. Also, hotel and beach villa prices drop in September. The nice weather may continue throughout October, but temperatures will have dropped significantly in November.
Best time to travel to Paxos for your favourite activity
While the summer season is certainly a favourite in absolute numbers, it is not the best season for everyone. Depending on what you like to do during your holidays, and whether you are limited to school holidays or not, you can choose to visit in spring or autumn. This way, you also avoid the inflated prices of the main season.
Water sports and sunbathing
Paxos offers a lot of water sports: swimming, diving, snorkelling, windsurfing, water skiing, and kitesurfing. As a general rule, the sea water is kind of chilly in spring, at around 18 degrees. Towards October, the water heats up and reaches a maximum temperature of about 24 degrees.
For sailing, kitesurfing, and windsurfing, the summer months are good. In the afternoons a light breeze begins, which allows you to sail to the next island or enjoy some high-speed surfing.
For sunbathing, Paxos is perfect from May till October. Days are longer and hotter in summer, and the UV index gets pretty high, so make sure you use sun protection. As an added measure, you can find beaches on the north side of the island, most of which get some shade from the trees in the afternoons. Anyway, you will find sunbeds with parasols on the biggest beaches, and they are well worth their daily rate.
Hiking, running, and cycling
Terrestrial activities like hiking, running, and cycling are best done when it's not too hot. From April till June and from September till early November are usually perfect. But even in the hotter summer months, you can still enjoy the morning coolness for your daily calories burn.