Which village to stay on Paxos?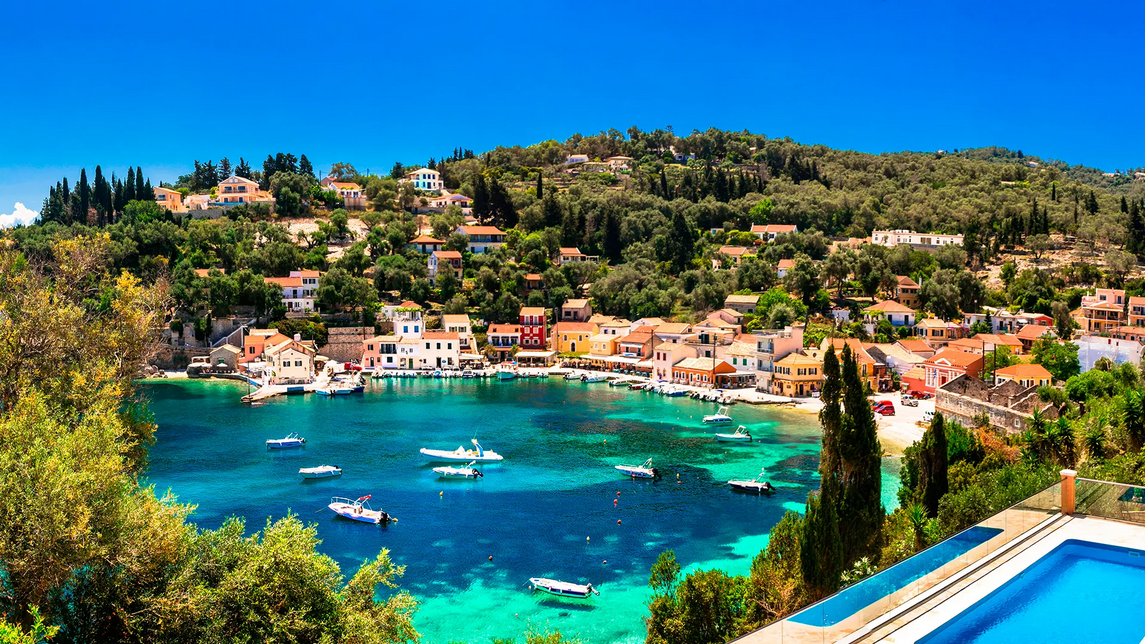 Paxos is a small island located south of Corfu in the Ionian Islands of Greece. It is a hidden gem that many travelers overlook, but once you discover its charms, you will fall in love with it. Paxos has everything you need for a relaxing and enjoyable vacation: stunning beaches, crystal clear water, lush greenery, picturesque villages, delicious cuisine and friendly locals. But where should you stay on this magical island? Paxos has three main villages: Gaios, Lakka and Loggos. Each one has its own character and appeal, and they are all worth exploring. In this blogpost, we will give you an overview of each village and help you decide which one suits you best.
Gaios: culture, history, and entertainment

Gaios is the main port and capital of Paxos. It is the largest and most lively village on the island, with a charming strip of pink and white buildings backed by olive groves and green hills. Gaios has a lot to offer to travelers who want to experience the culture and history of Paxos. You can visit the Venetian fortress on the tiny island of Agios Nikolaos, admire the church of Agios Apostoli with its impressive frescoes, or stroll along the waterfront promenade and watch the boats come and go.
Gaios also has plenty of entertainment options for tourists, such as shops, restaurants, cafes and bars. You can find anything from traditional tavernas serving local specialties like pastitsada (meat stew with pasta) and bourdeto (fish in spicy tomato sauce), to modern bistros offering international cuisine and cocktails. As for nightlife, look no further than Café Kalimera.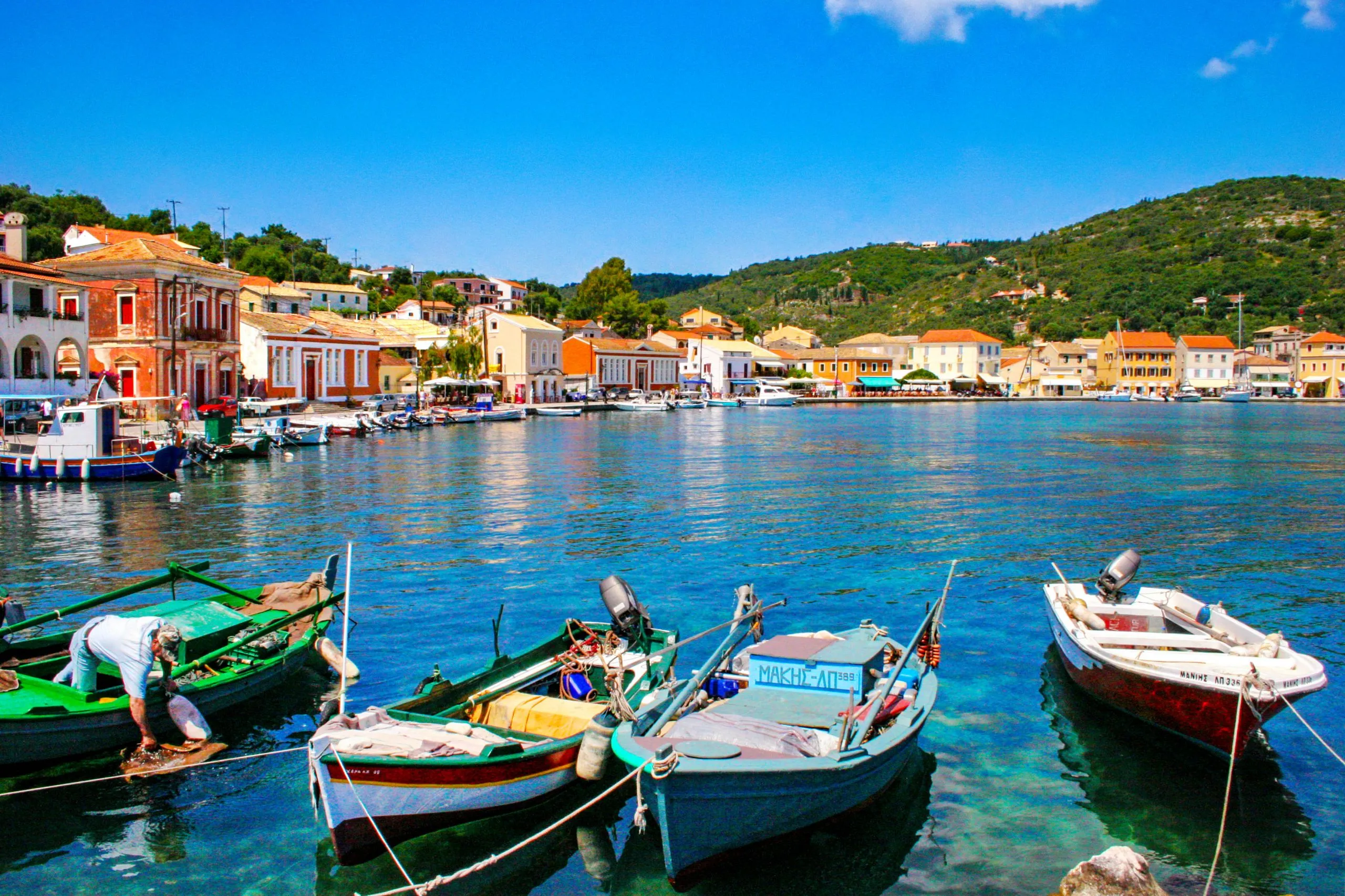 Here you can find locals and tourists alike enjoying drinks, music and laughter. Join them to make some new friends, or just sit back and watch the show. But don't expect the party to last all night – around 2 AM, the music fade out to allow the fishermen, who make up most of the locals, their well-deserved rest.
Lakka: a paradise for sailors and swimmers

Lakka is located in the north of Paxos and has a spectacularly beautiful harbour surrounded by pine trees and turquoise water. It is a paradise for sailors and boaters, who flock here to enjoy the calm and scenic anchorage. Lakka is also a great place for swimming and snorkeling, as there are many coves and bays to explore along the coast. One of the most popular beaches is Harami Beach, which has fine pebbles and clear water. Lakka is a small village with a laid-back atmosphere and a friendly vibe.
The town has a few shops, bakeries and supermarkets where you can buy your essentials, plus a number of interesting art galleries and fashion outlets. Add to this the bars and tavernas, and the appeal becomes palpable. So why not have dinner and a cocktail by the port, and a leisurely stroll to the town's cobbled street afterwards? Lakka is sure to enchant.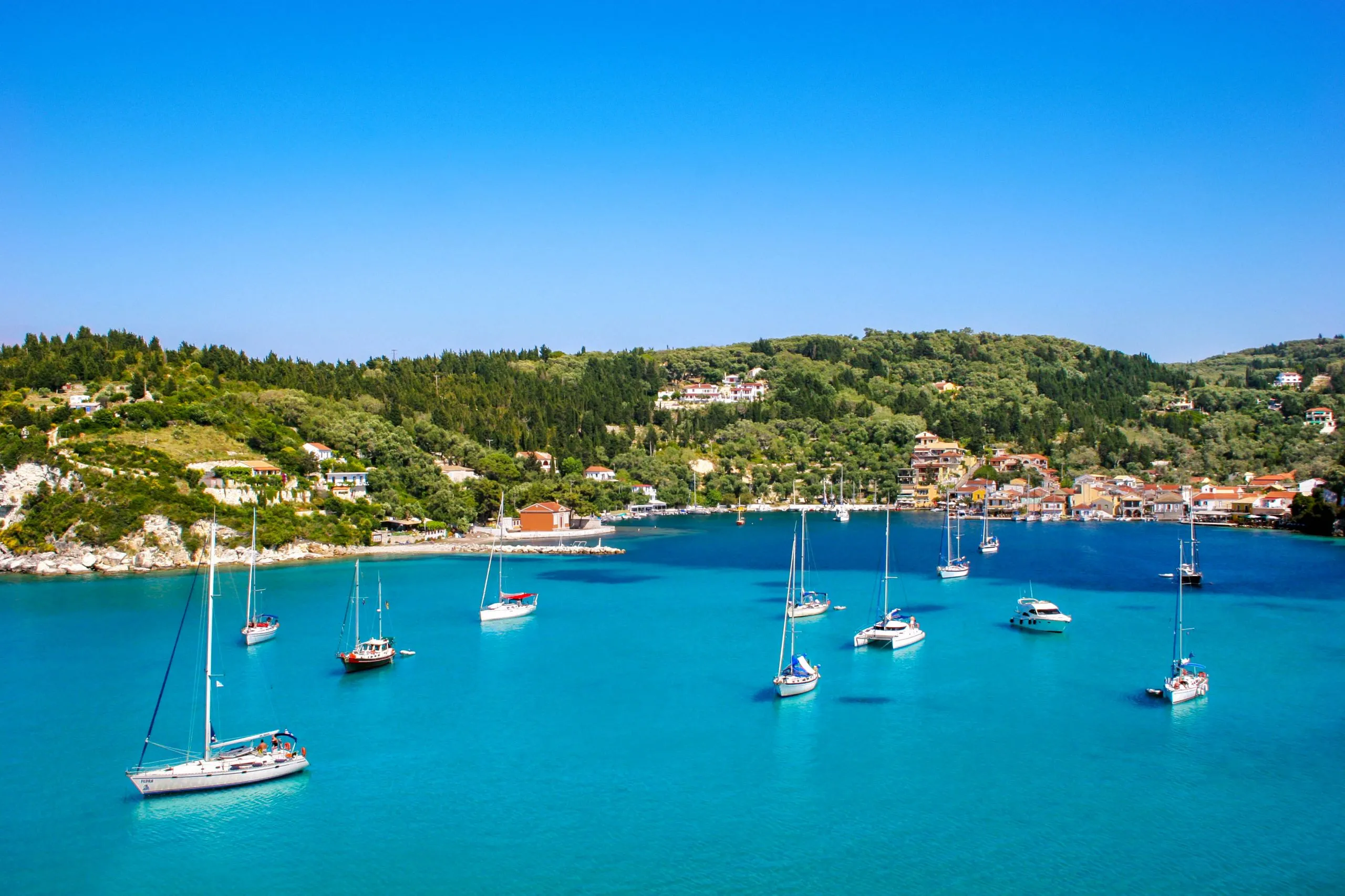 Loggos: quaint and romantic
Loggos is the smallest port on Paxos, but arguably the most charming and romantic. It is located on the east coast of the island and has a lovely harbour with fishing boats and yachts. This town has a rich history and culture, as it was –and still is– an important centre for olive oil production and trade. You can still see some of the old olive presses and windmills around the village, as well as some elegant mansions that belonged to wealthy merchants.
Loggos has an excellent selection of restaurants that reflect its Ottoman and Italian past, as well as its own culinary traditions. Here, you can taste dishes like dolmades (stuffed vine leaves), sofrito (veal in garlic sauce) and baklava (sweet pastry with nuts), as well as fresh fish and salads. Loggos also has some cozy cafes and boutiques where you can relax and shop for souvenirs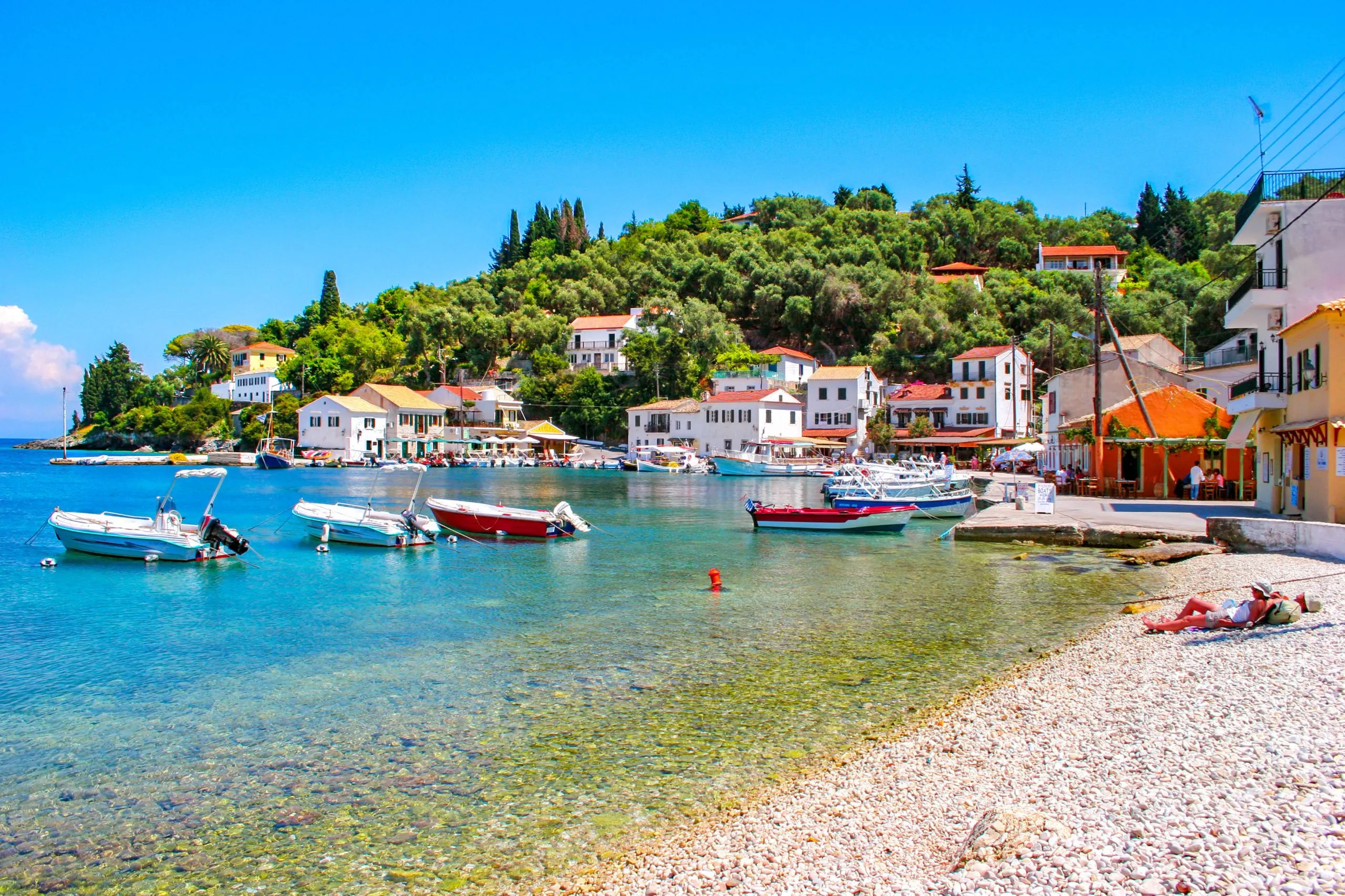 The best village to stay on Paxos is…
So which village should you choose for your stay on Paxos? We would go for centrally located Loggos, which is a short drive or a scenic coastal walk from Lakka farther north and Gaios just to the south. Paxos Glyfada Beach Villas is a luxury resort located on a secluded bay near Loggos. With its swimming pools, tennis court, and direct access to a lovely beach with a taverna, you couldn't ask for more from your holidays in Greece.