The Sarakinos Cisterns in Paxos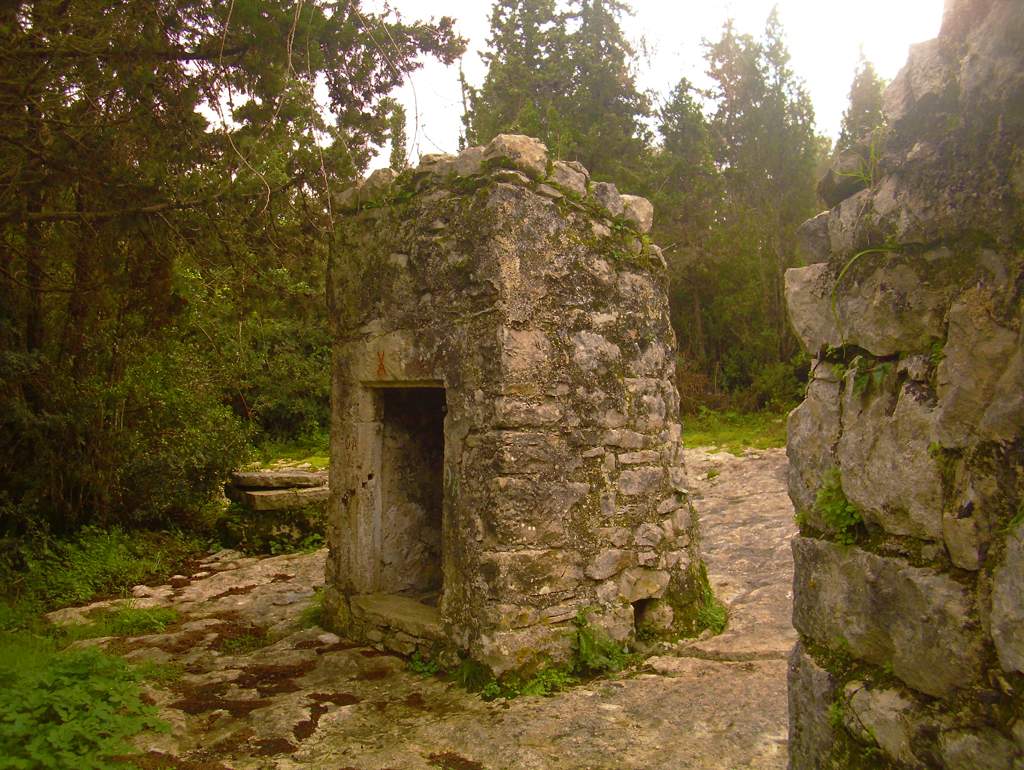 Paxos is a small island with a fascinating history that dates back to prehistoric times. Various civilizations conquered and inhabited our island, such as the Phoenicians, the Romans, the Byzantines, the Venetians, and of course, the Greeks.
One of the most interesting remains of this turbulent history is a group of cisterns that were used as water reservoirs for irrigation and drinking. These cisterns are known as the Sarakinos cisterns, and they are located near the village of Boikatika in Magazia.
The History of the Sarakinos Cisterns
The Sarakinos cisterns are also called "Bouloukou", which means "round" in Greek. They are carved in the rocks underground and covered with stone buildings for protection. They date back to the Venetian period, which ran from 1386 to 1797. The Venetians built these cisterns to collect and store rainwater for irrigation and drinking, as Paxos has dry summers and lacks natural springs.
The cisterns were connected by aqueducts that distributed the water to various buildings, such as monasteries, churches, and public baths. The cisterns were also used as hiding places during pirate raids or enemy attacks. Bouloukou is a remarkable example of architecture and craftsmanship, as well as a testimony of the culture and lifestyle of Paxos in the past.
How to find the Sarakinos Cisterns
You can find the Sarakinos cisterns between the inland villages of Boikatika and Magazia, in the central part of Paxos. To get to the cisterns, follow the signs that point to the church of Agios Apostoli and the sunset view restaurant Erimitis. When you're on this road, you will see a brown sign that directs you to this archeological site. You can park your car there and then it's a short walk on a rocky, scenic trail through the thick undergrowth, past some collapsed walls. You will recognize the cisterns by their stone huts that look like small round houses. The cisterns are not very well-known or crowded, so you can enjoy them at your own pace and without distractions
What you will see at Bouloukou
When you get to the Sarakinos cisterns, make sure to admire the architecture and craftsmanship of the cisterns, which are made of ashlar stones and have domed roofs. Up to an extent you can also see their interiors, which are dark and cool, to see how the water was collected and stored. You can still find some ancient pottery fragments here, that date back to the Roman and Greek times.
Visiting the Sarakinos cisterns will enrich your understanding of Paxos. For history buffs, returning visitors, or would-be residents, this is a must-see attraction. They are a testimony of the island's history and culture, and they are still going strong centuries after they were built. To recharge in between your historical and cultural outings, make sure you book your stay at Paxos Glyfada Beach Villas & Restaurant. Here, you will get a comfortable apartment or stone house on private grounds that include a tennis court, swimming pools, and a pool restaurant. And with direct access to two beaches, one of them with various tavernas on it, your Greek holidays can't get any better.