Glyfada Beach: Is this the best beach on Paxos?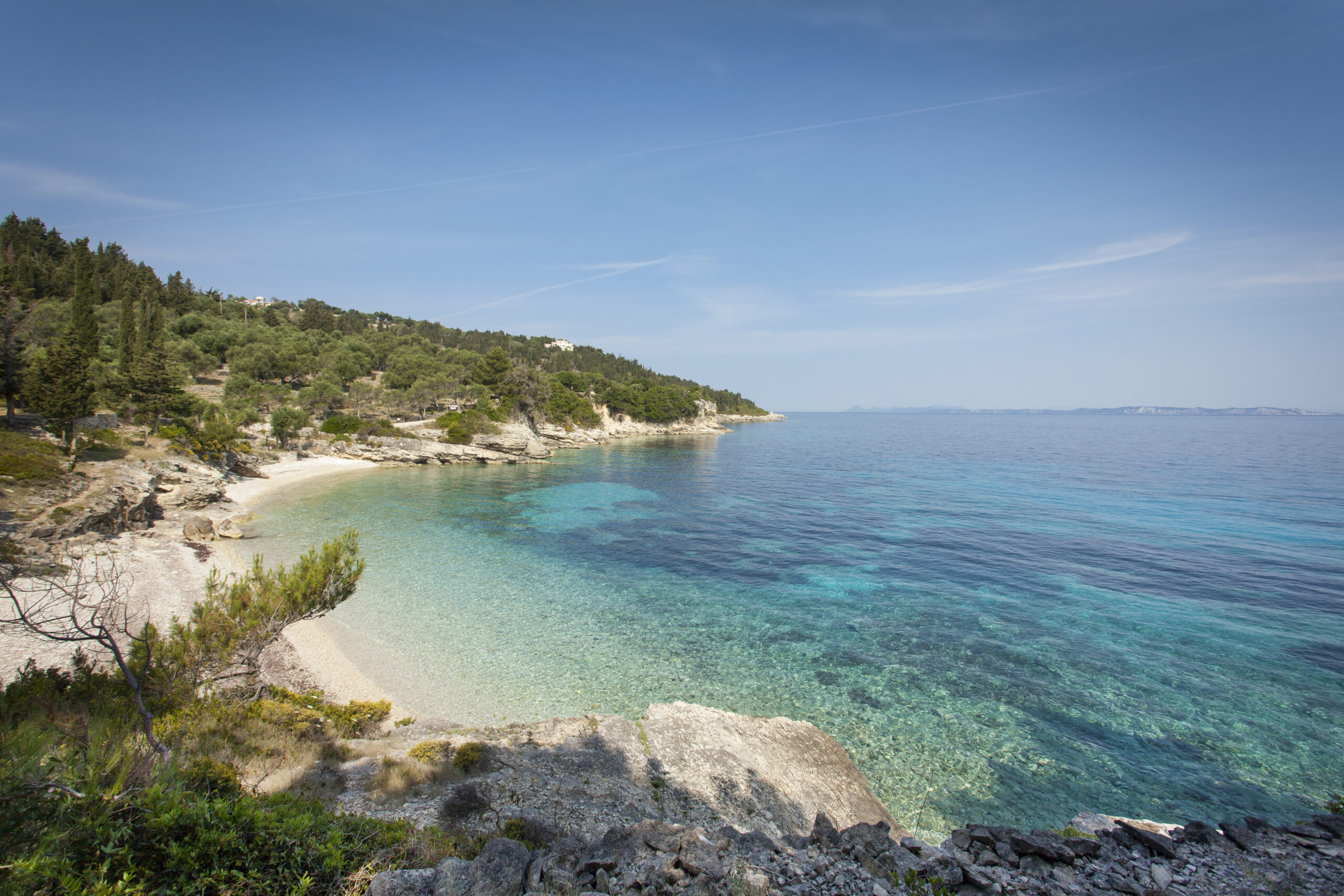 Glyfada Beach is a small, pebbly beach on the north coast of Paxos. With a length of almost 100 metres, it is separated in the middle by a small limestone cliff. Its white colour contrasts with the pine and olive trees directly behind it, while the turquoise and the blue Ionian Sea invites you for a swim.
Apart from being a quiet and unspoilt beach, Glyfada Beach has a special treat for visitors: a cold sulfur spring. As several international studies have shown, soaking in sulfur water can help kill viruses and germs on the skin including, psoriasis, fungal infections, and dermatitis.
Facilities: Sunbeds and Taverna
Glyfada Beach has no sunbeds, parasols, or showers. Neither is there a taverna. This lack of infrastructure is what makes Glyfada Beach relatively quiet. You will likely have this beach all to yourself.
However, at a few minutes' walk (about 200 meters) you can use the facilities of Glyfada Beach Villas. This holiday park has two swimming pools and a taverna. A € 4.00 per person entry fee gives you access to these facilities and lets you use the sunbeds and parasols at nearby Monodendri Beach. The beach bar is the perfect place to have a drink or try delicious Greek cuisine.
How to get to Glyfada Beach?
Glyfada Beach is situated on the north coast of Paxos, about 1 km (as the crow flies) west from Longos and 3 km from Lakka. You can hike to Glyfada Beach from Longos in about 15 minutes, which will take you across the hill, past villas and through the Mediterranean forest.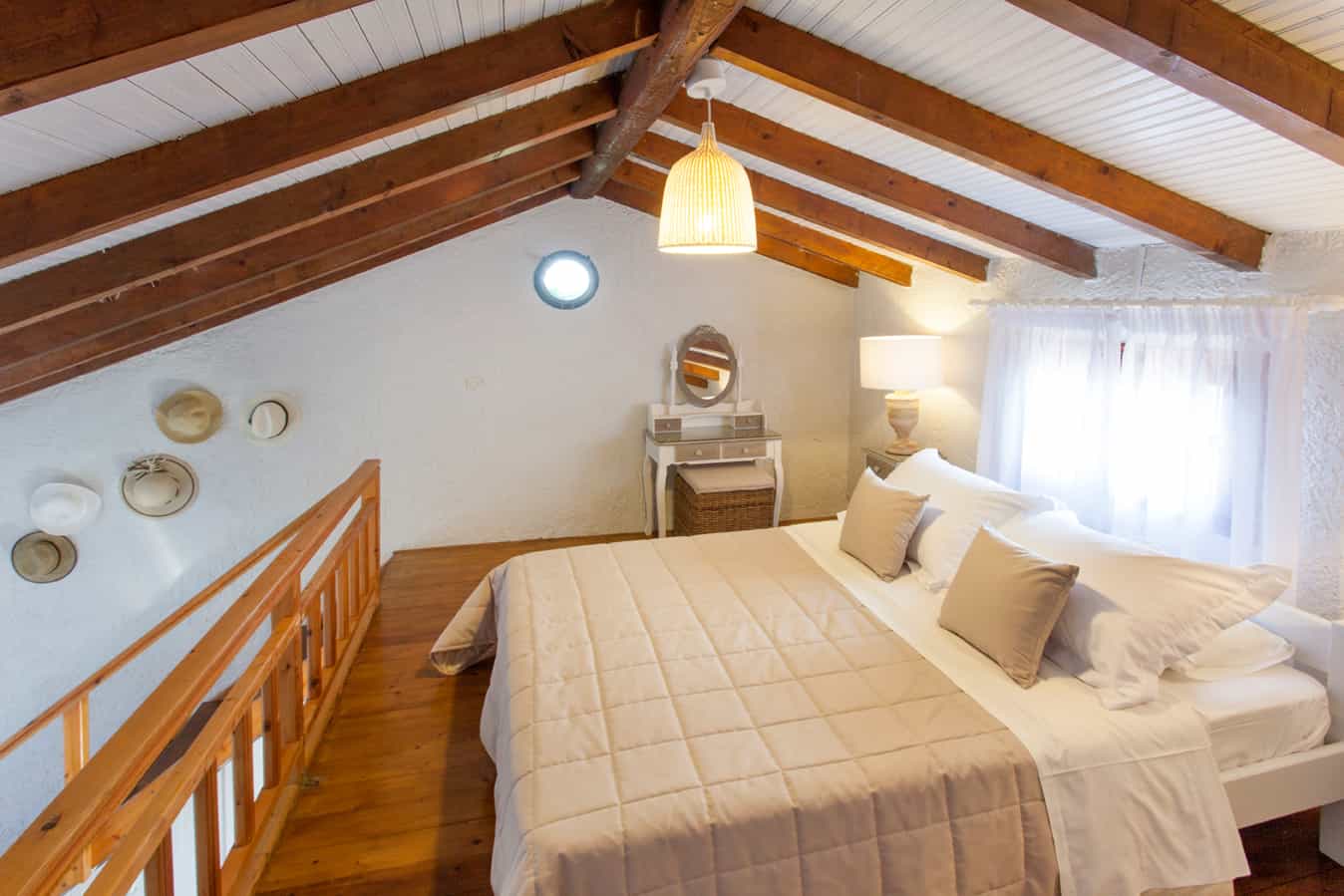 Where to stay?
Like any beach in Greece, Glyfada Beach is a public area that anyone can visit. However, it can feel almost like your private beach if you stay in one of the villas or stone houses nearby. At Glyfada Beach Villas, you have a choice of 16 self-catering cottages. Within just a few minutes walk, you'll be at this quiet beach. You'll also have free access to the park's facilities, such as the pools, the tennis court, and the beach bar.