Buying a property on Paxos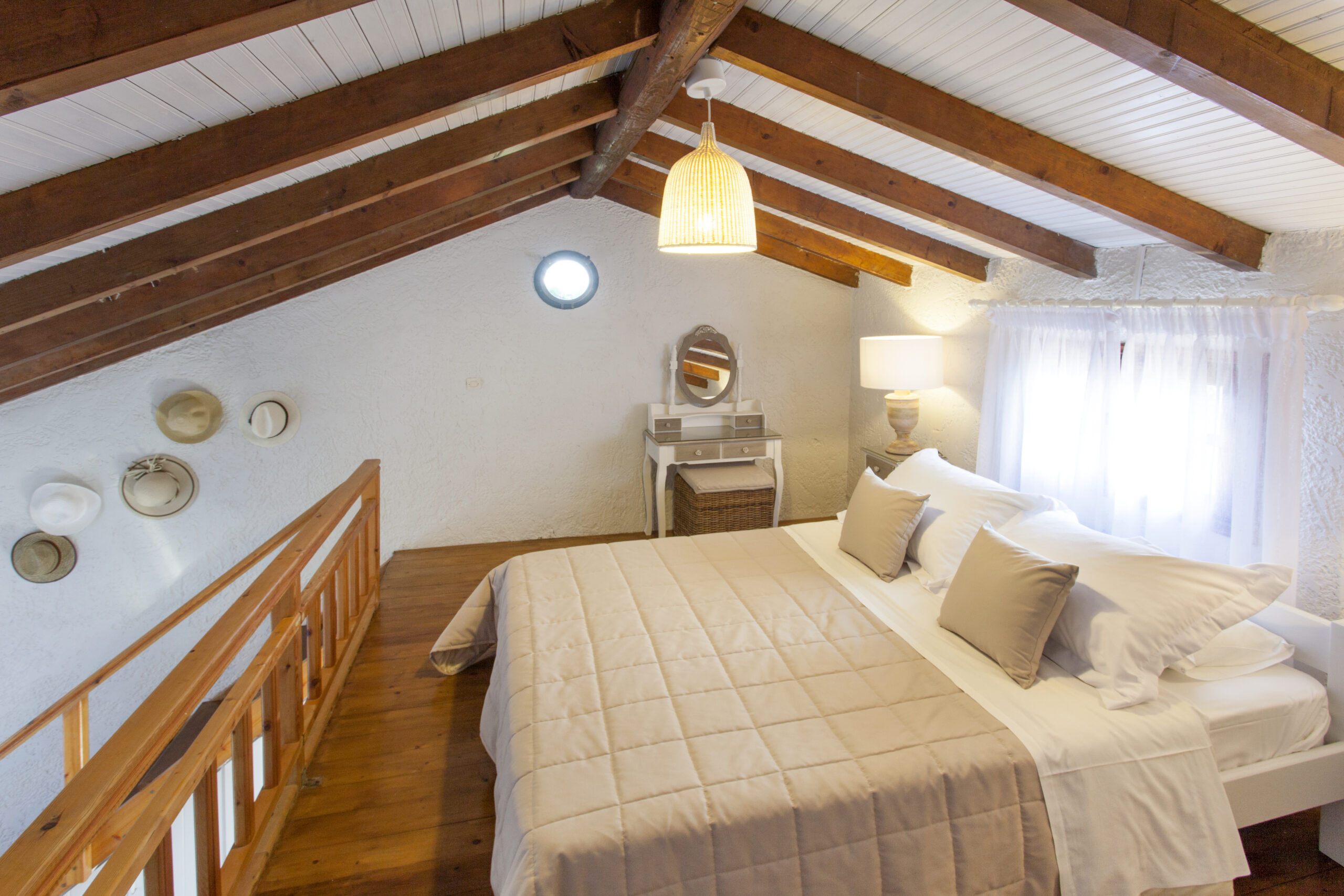 Can't get enough of the good life on Paxos? Many of our guests decide to return to our mesmerising little island. Some do so year after year. And at some point, inevitably, there comes a moment in which they explore the local property market.
But what does it take to buy real estate on Paxos? What are the opportunities and pitfalls? Having lived here for decades, we are in a good position to give you tips and suggestions. This blogpost is your first step in the right direction.
Properties on Paxos have seen increased demand over the past few years. Its relative isolation offers people calm and privacy and the prices reflect that. Expect to pay between € 4,000 and € 5,000 per square meter for countryside homes and € 6,000 – 10,000 for sea view villas in Paxos.
Mind you, these prices are for good quality homes that are ready to move in. You can save considerable amounts of money by buying an older property that requires renovation, or even a derelict stone house. In the latter case, the square-metre price will drop below € 1,500
An alternative to buying a house on Paxos is acquiring a plot of land to build on. Plots with building permits can be found from € 70 per square metre, with the price doubling or even tripling as you get closer to the sea.
Owning a property on Paxos
Whether you buy land or a house on Paxos, there are some legal challenges to think of. EU nationals are free to own property in Greece, but after Brexit, British buyers need to jump a few more legal hoops. The good news for Brits is that, with a property purchase of € 250,000 or more, they are eligible for the Golden Visa Program. This permits residence for a period of 5 years, and it may be renewed afterwards.
As in all destinations, you will have to be on the alert for possible irregularities or even scams. While uncommon, it may happen that you are offered a house that is not actually the seller's property. And in the case of an older building, it may be designated Alpha by the Greek government. In other words, a historic home. This kind of house has to be restored to its original design, which means you can't change the structure or add to it.
Hire the right professionals
If you decide to pursue your Paxos dream, please remember to contact one of the real estate professionals on the island. They are well informed about the latest legislation, have the relevant contacts to smoothen the buying process, and are aware of properties that may not yet be on the market.
Either through the agent or on your own, find a lawyer and have a technical survey of the property carried out. Once you make an offer that is accepted, a notary will handle the completion of the acquisition contract. Please note that buyers foot the bill of the property transfer tax, which has been set at 3%. We look forward to becoming your new neighbours!