Why Should You Book a Villa Holiday in Paxos?
There is no disputing the rising popularity in villa-getaways amongst holidaymakers around the world, however, have you ever considered holiday accommodation in Paxos?
With this secluded island spanning just seven by three miles, this idyllic haven often slips below the radar when researching villas in Greece, but those who have made the trip will confirm, it's an unforgettable experience that many choose to repeat for years to come. Once you set foot on the pebbled shores that outline the traditional fishing village of Loggos, you will be just ten minutes away from our collection of luxury villas in Paxos.
Holiday Accommodation In Paxos
Our villas are located in the midst of a green valley, surrounded by the island's iconic olive groves and two stunning beaches; Monodendri and Glyfada Beach. Each villa comprises a private terrace or balcony, allowing guests to enjoy their morning coffee whilst taking in the scenic views, and watching the sunrise over the Ionian Sea.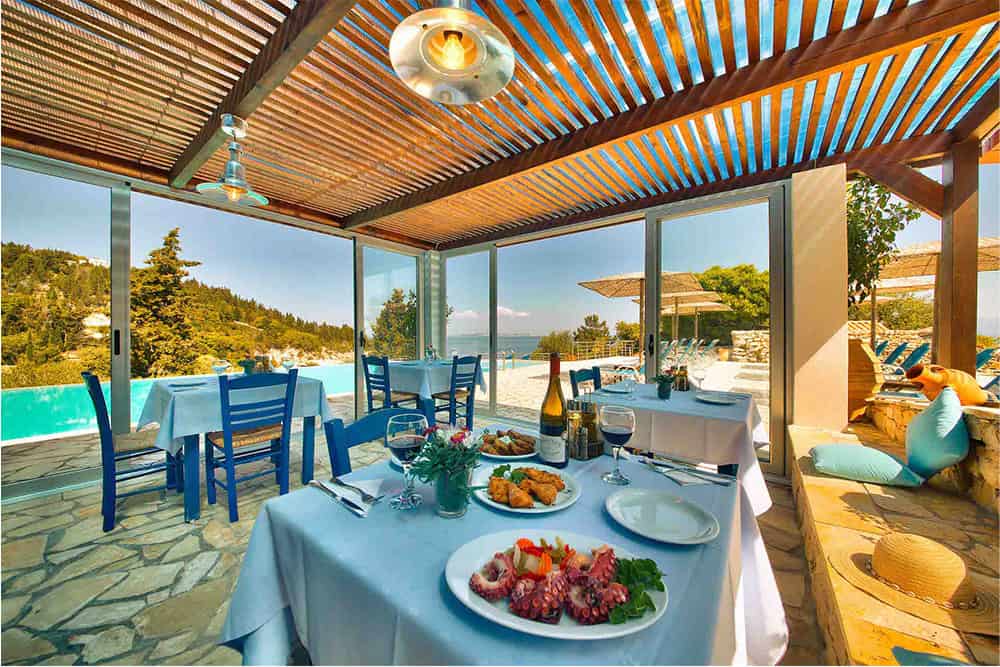 For those late risers amongst us, you can enjoy a peaceful brunch from the comfort of your villa whilst basking in the glow of the Mediterranean sun. If a homemade meal isn't your style there are plenty of options when it comes to eating out. Out of our two tavernas which are situated a short stroll from your front door, our beach-side restaurant serves breakfast from 08:15 to 10:15. There is a place for all tastes and dietary requirements when you're looking for restaurants in Paxos.
If you're looking for Paxos villa holidays, there is a huge variety to choose from. Whether you're traveling alone, with a partner or you're even on a group trip, it's important to understand exactly what amenities you're looking for prior to committing to your holiday accommodation. Sometimes too many options can be overwhelming – especially when they're all so beautiful! So, we've broken down each of our six villas to help you plan your getaway.
Stone House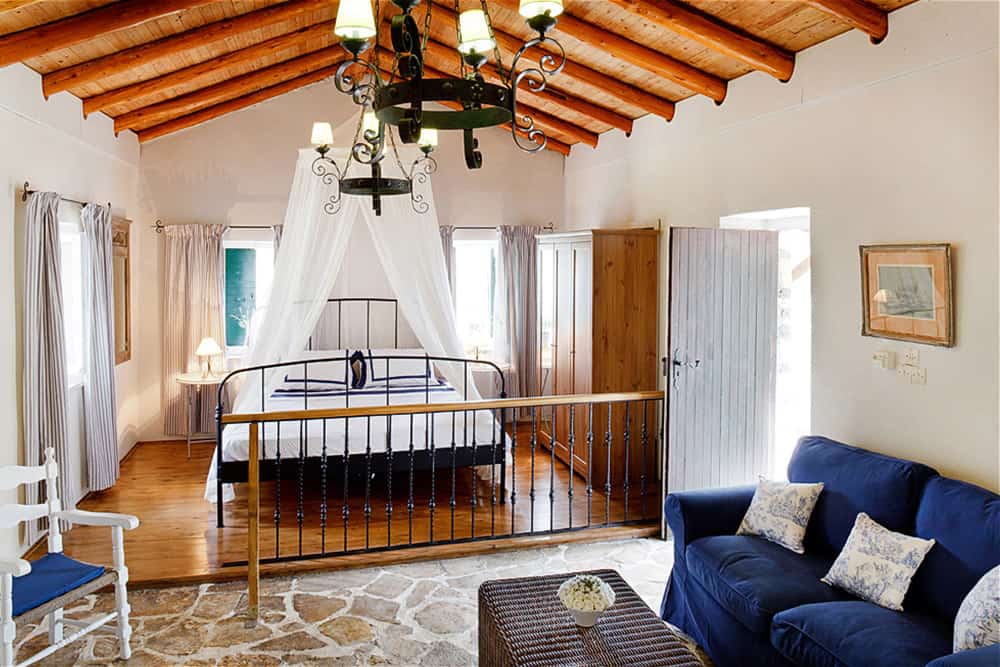 is one of our detached villas which is found within the tree-clad hills, hidden amongst an olive grove. This location is particularly romantic with its quintessential charm following you from the open plan master suite to the tranquillity of the terrace overlooking the glistening water.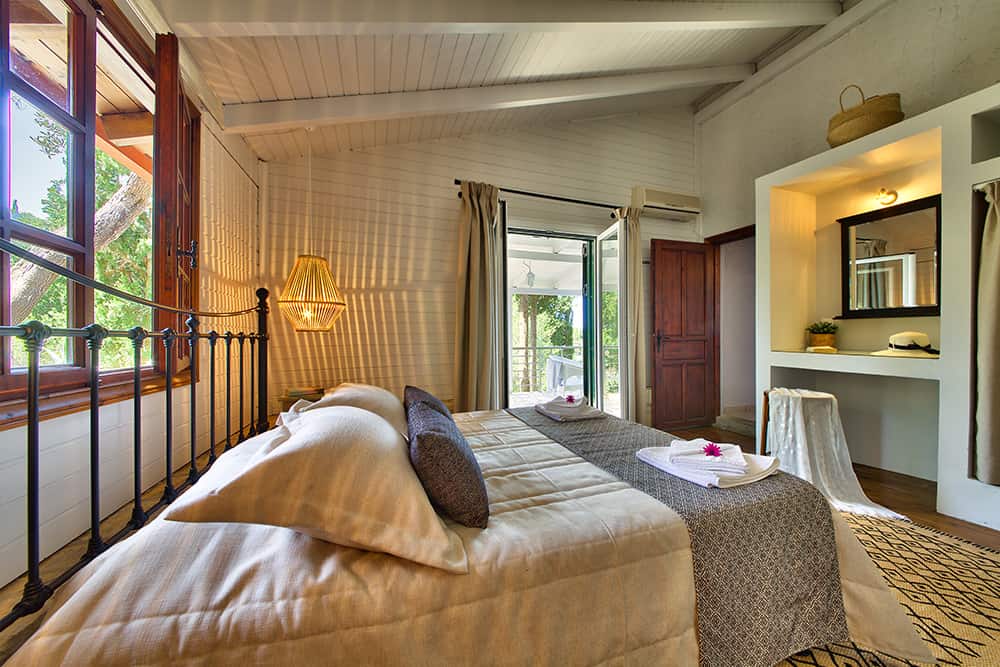 If you're on the hunt for a more modest retreat or traveling as a couple, our Ionian Studio offers stunning scenery, with close access to one of our two salt-water pools, cooking facilities and a dream-worthy double bed. Whilst these are just three of the accommodations we have on offer, our hosts are just a phone call away to help you book a villa in Paxos!
If you're starting to plan your travels for the upcoming year, the scalloped coves, secret bays and pebble beaches that contour the shores of Paxos are definitely worth the journey. For anyone looking to experience true tranquillity and the finest scenery nature has to offer, these harbour towns and fishing villages are for you. The boutique cafes and authentic Greek eateries scattered across the seafront and up into the Venetian Square, always leave visitors wanting more. Far from the commercial resort found on the mainland, our villas are immersed within the lush greenery and provide you with your daily dose of laid-back Mediterranean culture.