Paxos webcam: view live images from this island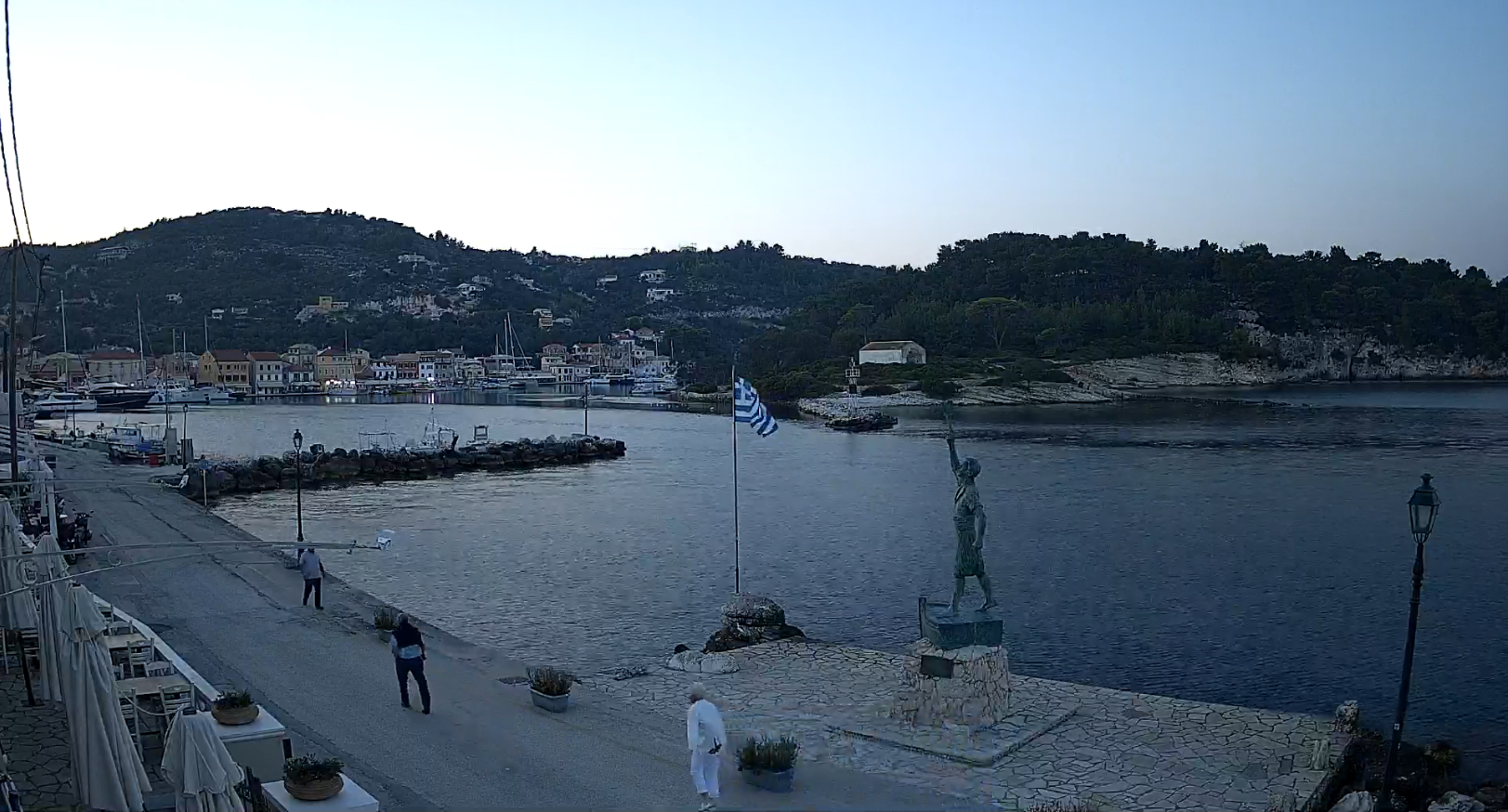 Paxos is a beautiful island in the Ionian Sea, famous for its crystal clear waters, lush greenery, and picturesque villages. If you are planning to visit Paxos or you are already there, you might want to check out some of the webcams that show live images from different locations on the island. These webcams can help you get a glimpse of the weather, the scenery, and the atmosphere of Paxos. They can also inspire you to explore more of its hidden gems and enjoy its charm and hospitality. In this article, we will list all the webcams on Paxos, tell you something about them, and link to them.
Why check out Paxos webcams?
Webcams are important for you if you want to visit Paxos, because they can help you see the beauty and charm of this island before you arrive. Webcams can also show you the weather, the sea, and the atmosphere of Paxos, so you can prepare for your trip accordingly. Webcams can also give you a sense of connection and familiarity with the places you will visit or have visited on Paxos, such as the ports, the beaches, and the villages. In short, webcams are a great way to explore Paxos from the comfort of your home or office.
You can check out the following spots on Paxos from the comfort of your home:
Gaios Port is a lively and colorful place, where you can see the islet of St Nicolas with its Venetian fortress, the seaside road with its cafes and shops, and the boats and yachts that dock there. Gaios Port is also the hub of cultural and social activities on Paxos, where you can find museums, churches, festivals, and events.
Not one, but two webcams show you live images of Gaios Port, the main port and capital of the island.Ricordo Art & Jewelry has a webcam that shows the yachts, excursion boats, and fishing boats docking. You can sea St. Nicolas islet on the left and the portside road on the right. A view of the port entrance and the statue of George Anemogiannis can be enjoyed from the webcam of Genesis Restaurant.
Another webcam that shows a stunning view of Paxos is the one that shows Lakka Port, the second largest village on the island. Lakka Port is located on the northern tip of Paxos, and it has a deep bay that forms a natural harbor. The bay is surrounded by hills covered with olive trees and cypresses, creating a green contrast with the blue water. Lakka Port is a peaceful and relaxing place, where you can enjoy swimming, snorkeling, hiking, or watching the sunset. You can watch the webcam of Lakka Port here.
The last webcam that we will mention is one that shows Loggos Port, the smallest and most charming village on Paxos. Loggos Port is located on the east coast of the island, and it has a small harbor with fishing boats and waterfront tavernas. Loggos Port has a traditional and authentic feel, with old buildings and narrow streets. Loggos Port is also a great place for boat trips, water sports, walking trails, and nightlife. You can watch the Loggos Port webcam here.
Conclusion
We hope you enjoyed this article about Paxos webcams and that it gave you a taste of what this island has to offer. Watching Paxos webcams can be a fun and informative way to discover more about this amazing destination. However, nothing can compare to visiting Paxos in person and experiencing its beauty and charm for yourself.
If you are interested in traveling to Paxos, here is some useful information for you:
How to get to Paxos
You can reach Paxos by ferry from neighbouring island Corfu or from the port of Igoumenitsa on the Greek mainland. The ferry ride takes about an hour from Corfu and two hours from Igoumenitsa.
What to do on Paxos
You can enjoy many activities on Paxos, such as beach hopping, boat renting, scuba diving, kayaking, cycling, hiking, sightseeing, shopping, dining, and even some low-key partying! Some of the best places to visit on Paxos the cliffs of Erimitis cliffs, Ypapanti monastery, Levrechio Beach, and Tripitas Arch..
Where to stay on Paxos
You can find various accommodation options on Paxos, ranging from hotels and apartments to villas and studios. One of the best places to stay on Paxos is Glyfada Beach Villas. Book here!