Nightlife on Paxos Island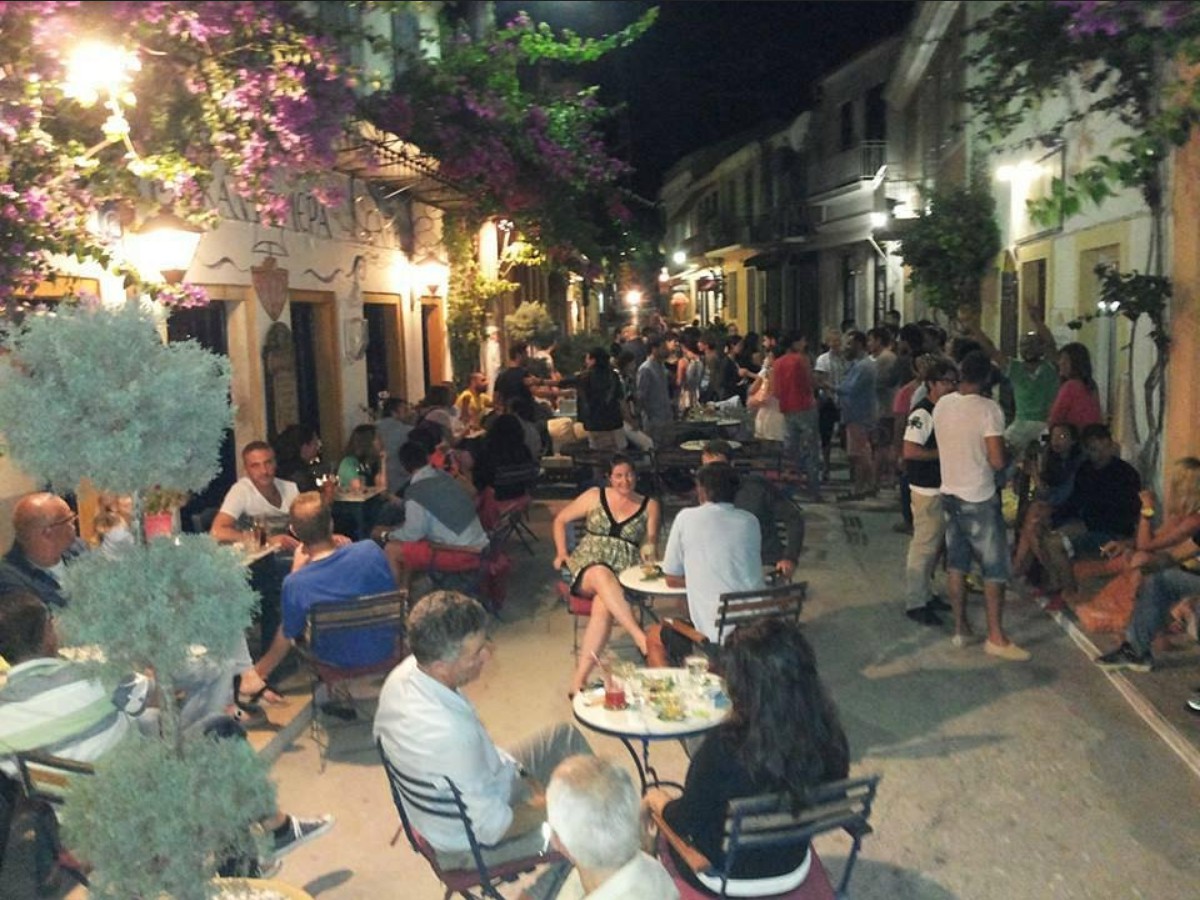 Feel like escaping the bustling party scene and embracing low-key nightlife? Paxos Island is perfect for this. This idyllic getaway is a hidden gem, far from the maddening crowds and wild parties elsewhere in the Mediterranean. As you read on, you'll soon realize that Paxos Island's nightlife is all about creating lasting memories and quality time together.
Dressing up for Paxos nightlife
When night falls on Paxos, why not channel your inner James Bond or Audrey Hepburn? Step out in style and experience the exclusive and sophisticated ambiance that Paxos nightlife has to offer. Who knows, you might even meet your very own Bond or Hepburn – just remember to keep those pickup lines classy! And hey, if you're already taken, don't worry. Paxos is the perfect place for a romantic escapade with your partner, under the twinkling stars and caressed by that gentle, warm sea breeze.
Party with the locals in Gaios
In the island's capital, Gaios, you'll find an array of restaurants offering mouth-watering Greek dishes, catering to various dietary preferences. You might even overhear locals discussing the secret to the perfect moussaka (hint: it's all about the béchamel). After dinner, take a leisurely stroll along the quay, admiring the fishing boats swaying gently in the water, as you contemplate your newfound culinary knowledge.
Discover Café Kalimera, a lively hotspot where locals and tourists alike gather for a memorable night out. As the night progresses, the music is toned down, allowing local fishermen to rest. You can almost hear them whispering, "Goodnight, Gaios!" Share a joke or two with fellow patrons and make some new friends – laughter is the universal language, after all.
The quaint fishing village of Loggos is renowned for its fish tavernas, where you can enjoy waterfront dining. Rumor has it that the fish served here are so fresh, they were caught just minutes before landing on your plate. Roxi Bar, where the only thing better than the drinks is the stunning view, has a laid-back yet lively atmosphere that oozes summer vibes.
Speaking of ouzo, try your luck at catching traditional Greek music performed by local musicians at Taxidi Bar. Sit back, down a few of those traditional Greek aperetifs, and bask in the vibrant atmosphere. You might even feel inspired to join in and dance the night away, Zorba-style! Between the music and the refreshing drinks, you'll find yourself swapping stories with fellow travelers, ranging from yacht captains to artists.
Shopping and dining in Lakka
Lakka, located at the end of a picturesque bay, is a maze of romantic alleys teeming with a mix of international visitors. The sweet sound of laughter and clinking glasses fills the air as couples stroll hand-in-hand, exploring art galleries and souvenir shops.
Enjoy waterside dining at To Paxoimadi, a popular spot among locals, or opt for the intimate setting of Stasinos Garden Restaurant, where mouth-watering home-cooked dishes have earned rave reviews worldwide. Don't be surprised if you end up chatting with the guests at the next table – Paxos nightlife is all about making new friends! Perhaps you could exchange anecdotes of your travels, comparing notes on the most beautiful sunsets and hidden beaches discovered.
Music under Magazia's Olive Trees
In the tiny village of Magazia, Averto Day and Night Yard offers creative cuisine, spectacular cocktails, and an inviting garden setting. Under the olive trees, with the shimmering sea on the horizon, indulge in local DJs or live music on select nights of the week. As you tap your feet to the rhythm, remember to keep an eye out for the island's famous olive-stealing cat – a furry, four-legged bandit who's become a bit of a local legend!
Savoring the view and flavors of Mongonissi

At the southern tip of Paxos, Carnayo Gold Lounge in Mongonissi Bay beckons you to unwind in its intimate atmosphere. Here, you'll discover a delightful fusion of Italian-Greek cuisine that will make your taste buds dance. Take a seat on the seaside deck, order a glass of Greek rosé or one of their signature mojitos, and let the chill-out music lull you into a state of pure relaxation.
As you sit there, bobbing your head to the beat, you'll realize that the breathtaking view, the soothing sounds, and the scrumptious flavors are all part of the unforgettable Paxos experience. This moment is a snapshot in time, a memory that you'll cherish and retell as a story to friends and family for years to come.
Create unforgettable memories

In conclusion, nightlife on Paxos Island offers an experience that is truly one-of-a-kind. It's a place where you can leave behind the chaos of everyday life and embrace the charm of a slower-paced, more intimate evening. With its blend of mouth-watering cuisine, picturesque views, and the warmth of human connections, Paxos Island will etch its way into your heart, making it a destination you'll yearn to return to time and time again. So go ahead, raise a glass to the magical nights on Paxos Island, and let the memories begin!