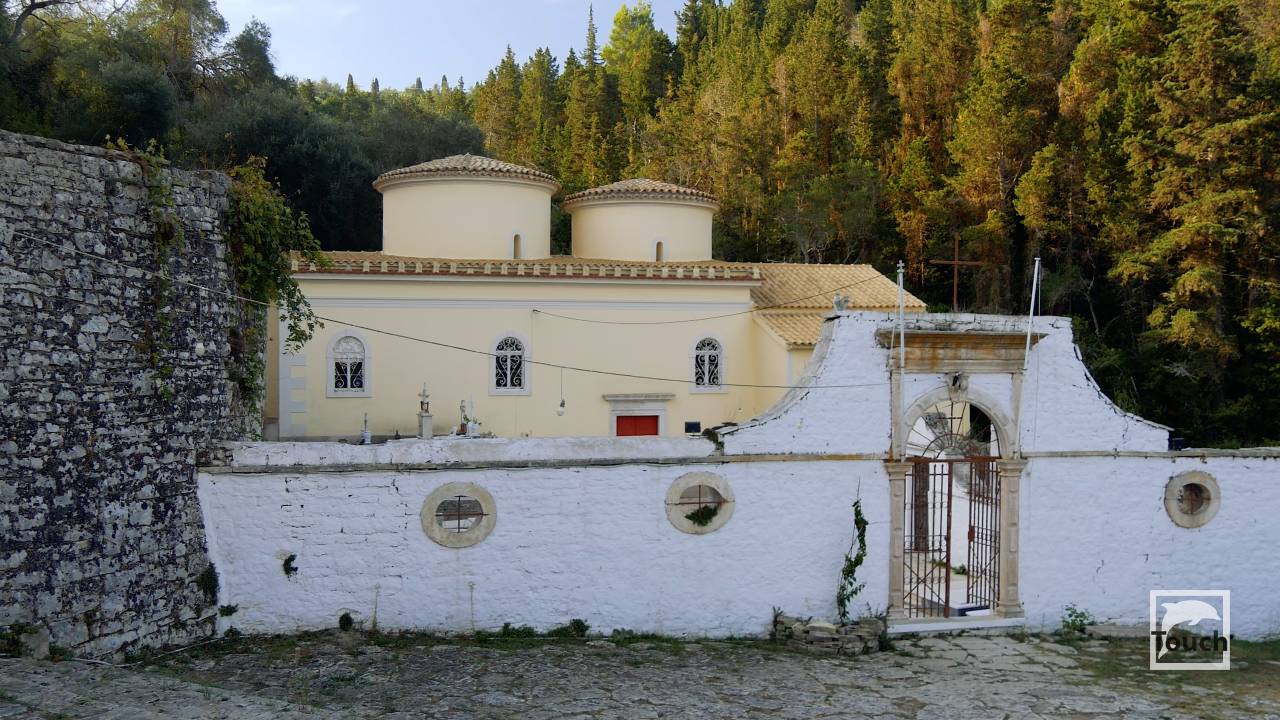 Paxos, which has seen a lot of conquerors and religions pass through, is famous for its huge amount of churches. Although this small Greek island has only about 2,500 permanent residents, there are no less than 64 churches on this island. That is one for every 70 residents!
Ypapanti is the best example of a Byzantine church on Paxos. Sometimes spelled as Ipapandi, this church is somewhat hidden from the public eye, away from the main road. Let us tell you what it's like, and how to get to this church so you can see it for yourself.
History of Ypapanti Church
Ypapanti Church has a history that goes way back. The church was built in the year 1601 by two brothers: Vasilis and Adam San Ippolito. In 1772, a bell tower in Venetian style was erected next to the church. In 1818 this church got it's official nod of approval when it became the seat of the Bishop of Paxos. The vestments of Bishop Chrisanthos, who died in 1848, are still kept in a glass case within the church, and can be admired by visitors. In 1901, Corfiat artist Evangelos Kallos installed a marble altar front in the church, which replaced the carved wooden front. What happened to that wooden front is still a mystery.
What is Ypapanti Church like?
Ypapanti Church is the only Byzantine-style church on the island of Paxos. It features a unique double dome and a marble altar front. There is a bell tower next to it that can be climbed and offers panoramic views of the bay of Lakka, among other areas. Four Russian-made bells still hang from it and can be sounded by visitors. They fill the surrounding countryside with melodic sounds that seem to bring a bygone past back to life.
What to do and what to visit
Even if you are not religiously inclined, this church can be well worth a visit. In that case, its main attraction would be the campanile, with its expansive views of Paxos. Take a few photos and ring the church bells for a unique experience, although some would tell you to resist the temptation to ring these bells.
The courtyard and graveyard are interesting, too. Here, the tombs of the Grammatikos family can be seen. It is a quiet area that is perfect for quiet contemplation or meditating.
Please note that the church itself is operated by volunteers. It is open every Wednesday from 6 to 7 PM. If you wish to visit at another day or time, you will have to register your interest outside the Planos office in Lakka. The volunteers will then be notified of your expected time of arrival, so they can open the church for you. Inside, the marble altar, the Byzantine art, and the vestments of the Bishop of Paxos are all worth your visit. Light a candle in whoever's honour, and don't forget to donate, so the church can be kept in good shape.
The location of Ypapanti Church
This church is located in a secluded valley, away from prying eyes, in the village of Grammatikeika. Also called 'Ipapandi of Jesus', this church can be found in the northwestern part of Paxos. A few hundred metres away is a limestone cave that excursion boats like to sail into. Here, the turquoise waters of the Ionian Sea of an almost religious experience.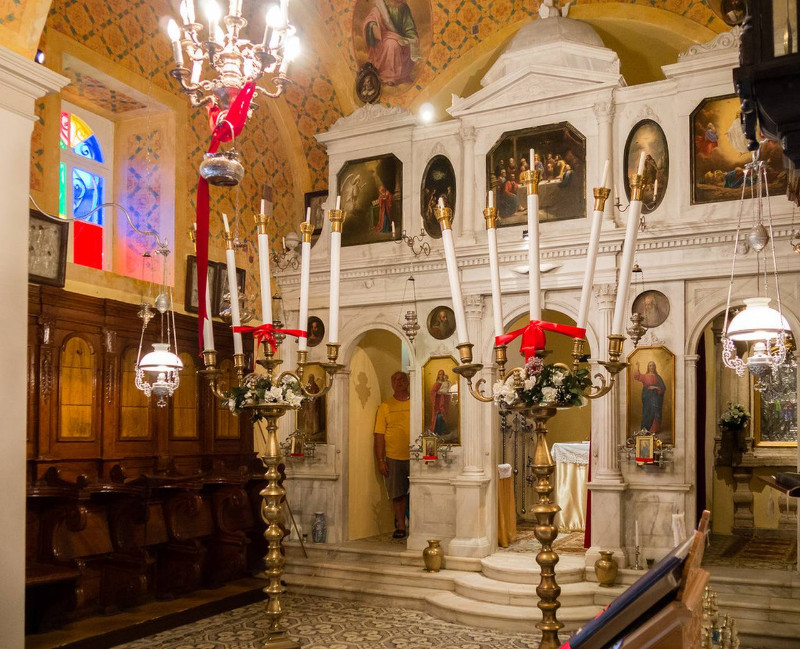 How to get to Ypapanti Church
For most visitors to this church, the way of getting there is by car. Since it is somewhat off the beaten track, the bus is no viable option. This church sits halfway between Lakka and Magazia, about a 5-minute drive from each. If you drive down from the south, take the Old Lakka Road and at Magazia pass the Spiro's Sunset Bar signpost. Stay on this road and after about 1 km the hamlet  of Ypapanti is visible to your left.
Another way of getting to Ypapanti Church is on foot. Many visitors choose to purchase the Bleasdale Walking Map, which is an excellent hikers' resource made by a long-time visitor to Paxos, Ian Bleasdale. From Lakka, it is "a fine, hilly walk through the olive groves," according to one visitor on Tripadvisor: "We spotted lots of lizards sunbathing on the stone walls." The hike from Lakka is less than 3 km.
There are different spellings of this church's name. A reason for this is the fact that the Greek alphabet is different from the Latin alphabet that we use in English. The following spelling variations of the name can be observed:
Ypapanti
Hypapanti
Ipapandi
Whatever spelling you use, the pronunciation is more or less the same. Every Paxos local will understand which spot you're talking about – it's definitely one of their proudest possessions and still a popular church for baptisms, weddings, and funerals.