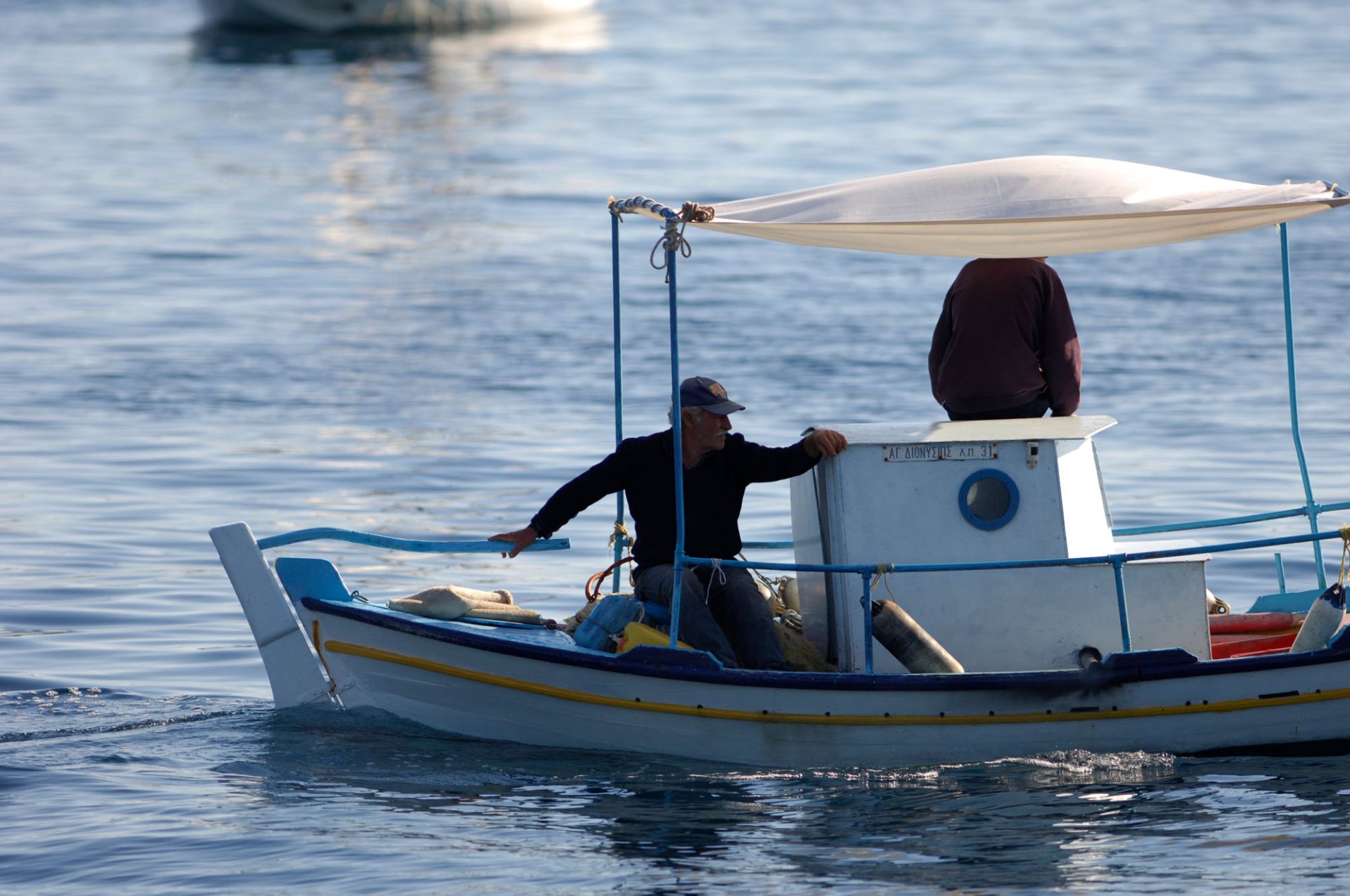 If you love fishing and want a new adventure, Paxos island is for you. This small and scenic Greek island in the Ionian Sea has amazing fishing opportunities in the Mediterranean. You can catch exotic fish in warm and clear waters, and enjoy the views of the green coast and the blue sea. In this blogpost, we will give you some tips and information on how to fish on Paxos island. Ready to go?
Fishing on Paxos island is exciting because of the diverse fish in the Ionian Sea. You can catch sea bass, grouper, tuna, swordfish, and even octopus. Each fish has its own season, habitat, and technique. For example, you can use worms or shrimp for sea bass near the shore, or big hooks with fish for grouper in deep waters. You can also troll for tuna and swordfish in open waters, or use an octopus pot or a lure for octopus in rocky areas. These are just some of the fish you can find on Paxos island. To learn more, ask the locals or join a fishing tour.
If you prefer to fish from land rather than from a boat, you will not be disappointed by Paxos island. There are plenty of spots where you can cast your line from shore and enjoy fishing in peace and tranquility. Here are some of the best spots to fish from land on Paxos island:
Lakka Bay
This is a beautiful bay with turquoise water and white pebbles. It is located on the northern tip of the island. You can fish from the rocks or from the small pier near the village of Lakka. You may catch sea bass, bream, grouper, and octopus here.
Mongonisi Beach
This is a sandy beach with clear water and pine trees. It is located on the southern end of the island. Fish right from the beach or from the small jetty near the taverna. You can catch bream, octopus, and squid here. Enjoy a refreshing swim or a delicious meal at the taverna after fishing.
Loggos Harbour
This quaint and picturesque harbour is decorated with colourful boats and houses. It is on walking distance from Glyfada Beach Villas & Restaurant. The harbour wall or the rocks nearby are great places to fish from. Sea bass, grouper, and octopus make this harbour their home.
Want to explore more fishing opportunities and see more of the island) In that case, you might want to join a fishing tour by boat. There are several operators that offer fishing tours by boat on Paxos island, and they will provide you with everything you need for a successful and enjoyable fishing trip.
One of them is Panos Boats & Trips, a family-run business that has been operating since 1979. With Panos, you can troll for tuna and swordfish, or bottom fish for grouper and bream. They give you all the gear you need, plus snacks and drinks.
Another option is Fasoulias Lines, a company that offers boat hire and sea taxi services. They have fishing tours for eight people max. You can troll for big fish or spin for small ones. They give you everything you need, plus snacks and drinks. You can also tailor your tour to your liking.